Graphic designing has become quite a popular career choice. Small and large businesses are always searching for new talent that can develop Conversion-centered design (CCD) for their target audience. Personal projects, charity ventures, and internships can all demonstrate your abilities. Most graphic design jobs require at least one year of experience with advanced designing skills and knowledge of tools. However, smaller businesses are more liberal.
Scope of Graphic Design
Online practical training from professionals with hands-on experience in the graphic designing industry can also create
strategies for school students
which can help them to become an illustrative designer in the future. People with enormous experience in designing with a university degree can help students look for related essays and other educational material on designing skills. This will take the design industry to another level. It will also help in refining the incoming talent.
If you don't have much experience, a solid portfolio that includes a variety of personal projects will attract many companies. For instance, you can create high-quality visuals in the same way that a professional designer can make an array of samples for clients and start freelancing immediately while applying for graphic design jobs to expand your portfolio.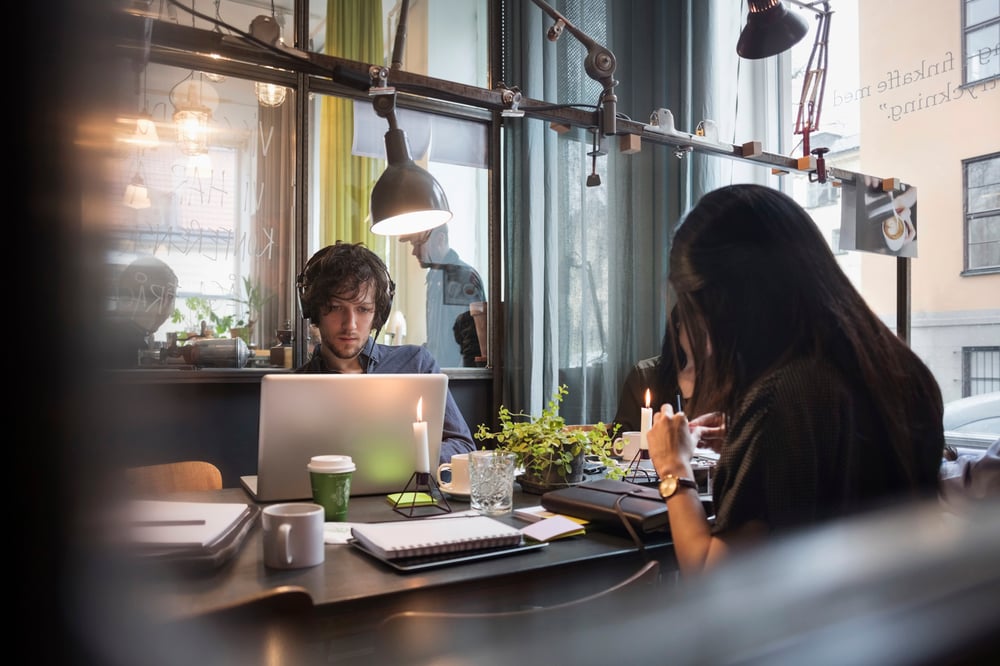 Chances Learn New Skills
The most appealing aspect of becoming a graphic designer is the complete flexibility to express your vision and creativity. Whatever you think and visualize can be displayed for others to admire, criticize and appreciate. This will allow you to have an excellent opportunity to master new abilities! Learning is a lifelong endeavour, and no one can claim to have mastered all subjects. Therefore, you put your creative skills to the test and improve through time while having the additional tools and applications at your disposal.
Great Access to Resources
You have more access to the most up-to-date industry-standard software as a graphic designer. It will encourage you to work more efficiently and provide better outcomes. Within the industry of graphic design, there will be times when you will be called to represent your firm. Thus allowing for more opportunities for growth and learning. Individuals must also consider why they are enrolling in the course in the first place. Is it to make a living or to learn something new? When you have a clear purpose, it helps you achieve greater heights.
You Can Be Self-Employed
You can work in various settings, but many designers prefer to be their boss! For example, those who decide to proceed with being self-employed can start their own freelancing firm! You can work from anywhere; a neighbor's home or a coffee shop. You get a chance to pick your desired hour for work. Being self-employed means you will have the duty of all the administrative labor.
Being a freelance graphic designer involves sending bills, following up with clients, and all the essential tasks. Many people believe that extra administrative labor is worth it. They get flexibility and freedom from anyone's dominance.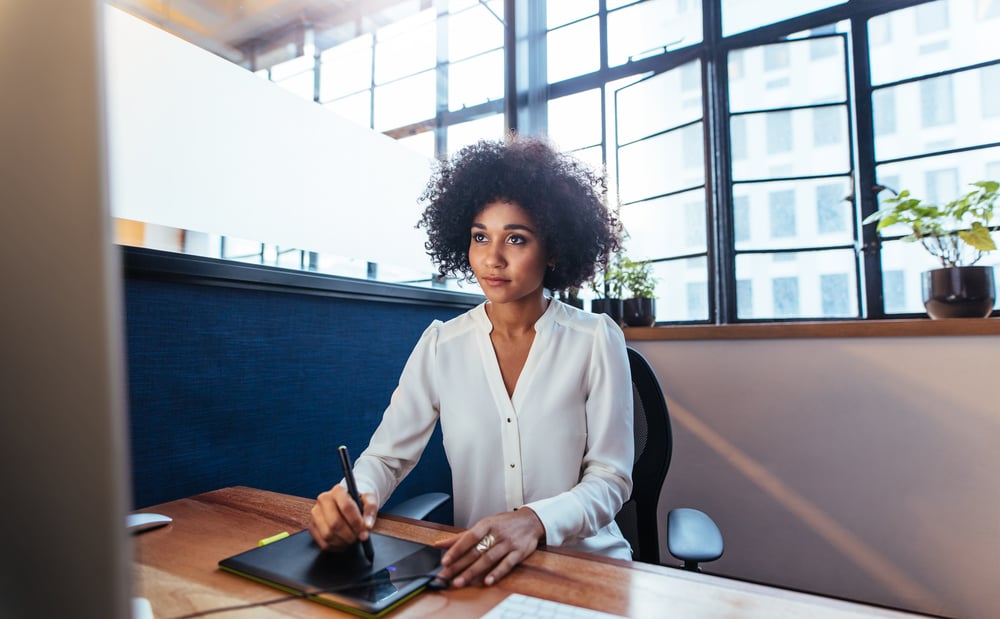 Establish Connections with a Multitude of Experts
Being part of the graphic design industry will give you the opportunity to collaborate with copywriters, programmers, and other creatives. Hearing their opinions will aid you in creating better designs. Meeting other designers provides you with an opportunity to learn and stay updated. You discuss ideas and connect with them for ongoing initiatives.
Working for a firm requires solid social skills not to have trouble interacting with your coworkers and clients. With passing time, you develop the ability to socialize and feel self-assured on the inside. Experts in various fields help you grow in your career and show you a new direction.
Brings Financial Stability
Another perk to why graphic designing is a great career is the income aspect. You will have a steady income; even if the project is short, you will get compensation. You get paid as long as you are performing your duties. Graphic designers are always in demand, whether they work for an agency, freelancing, or in-house. For reference, according to Glassdoor, the average annual salary for a graphic designer is $50,227 USD.
Moreover, many individuals believe graphic design isn't an art form since it lacks the expressiveness of other, more conventional arts. All kinds of skills are interrelated, and designers get great ideas from other artists to create appealing visuals. This field helps you earn great money and fulfill your dreams.
Enhanced Creativity and Exposure
Designers get many chances to exhibit their creativity regularly. Your clients' needs may restrain some of your extravagant creative inclinations. You still enjoy developing something distinctive and aesthetically pleasing. It is a field in which things move at a breakneck pace.
Though technical learning abilities are relatively simple, it is also critical to extend and refine your creativity. You receive a lot of exposure to relevant industries and gain knowledge. It provides you with a sense of accomplishment and fulfills your aims.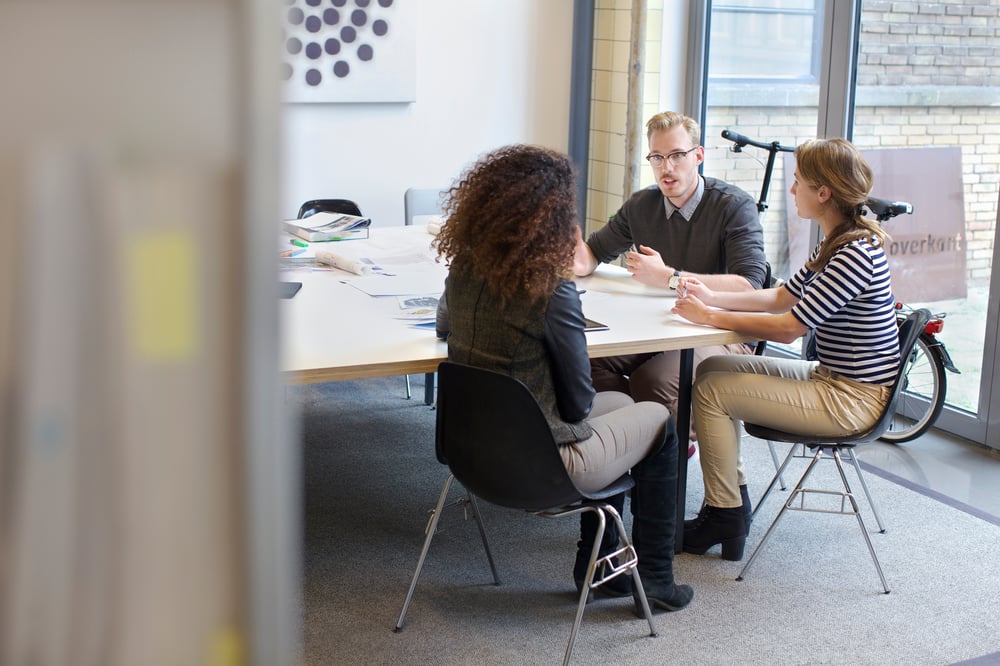 Conclusion
Graphic design is a fantastic way to make a good living while advancing your career prospects. You not only get new talents but also gain more exposure. Being part of a creative industry such as graphic design can ultimately help you prosper and achieve your goals more efficiently. This career field presents opportunities for advancement whether that be in a team environment or freelance setting. Thus, start your freelancing career today, join
Dissolve Creators
for free, and become part of our creative community!
Author's Bio
Gillian Ward is a highly reputed writer with expertise in creating impactful essays. She does thorough research before composing the final piece. Her diverse skills and creative potential bring excellence to her work.
---
Posted by Gillian Ward