If you are an artist, you understand that sometimes it is very hard to explain visual work in words. However, writing forms an integral part of everything in life. As an artist, the most important thing you are required to write is an artist statement.
A well-written artist statement can influence people's views and perspectives of your work immensely. Thus, an artist statement should be brief and yet capture the artist's work and what it means or represents. It can be a short as one hundred words. For instance, artists statements are used in the following:
Galleries

Art portfolios

Submissions

Applications

Press mentions
Join Dissolve Creators for free and become part of our creative community! We put together a few steps to help you write an impressive artist's statement. Keep reading to find out the 10 essential steps in writing an Artist Statement in 2022.
1. Interview yourself as the artist
Practice makes perfect! The first step in writing a statement would be to start with the interview process. Starting with this process will allow you to put your ideas out there and get the creative work flowing. Write down questions that would prompt discussion or have someone else interview you. This step allows you to go through the thinking process and elaborate on your thoughts out loud.
You can even record yourself to playback on how you expand on certain ideas and which topics to discuss more in-depth. Overall, keep your ideas simple and concise. Listen back to the recording and transcribe the ideas as sentences. In doing this, you provide your writing with an authentic conversational tone.
2. Mind map
Get an overview of your work before you get into writing the statement to avoid overarching themes and confusing your reader. This is a brainstorming strategy that works great, I promise! We recommend getting yourself seated somewhere calm like your art studio and start noting down everything that hits your mind at that particular moment. Go ahead and connect the random ideas into a logical pattern.
This simple process can help you jumpstart your statement writing.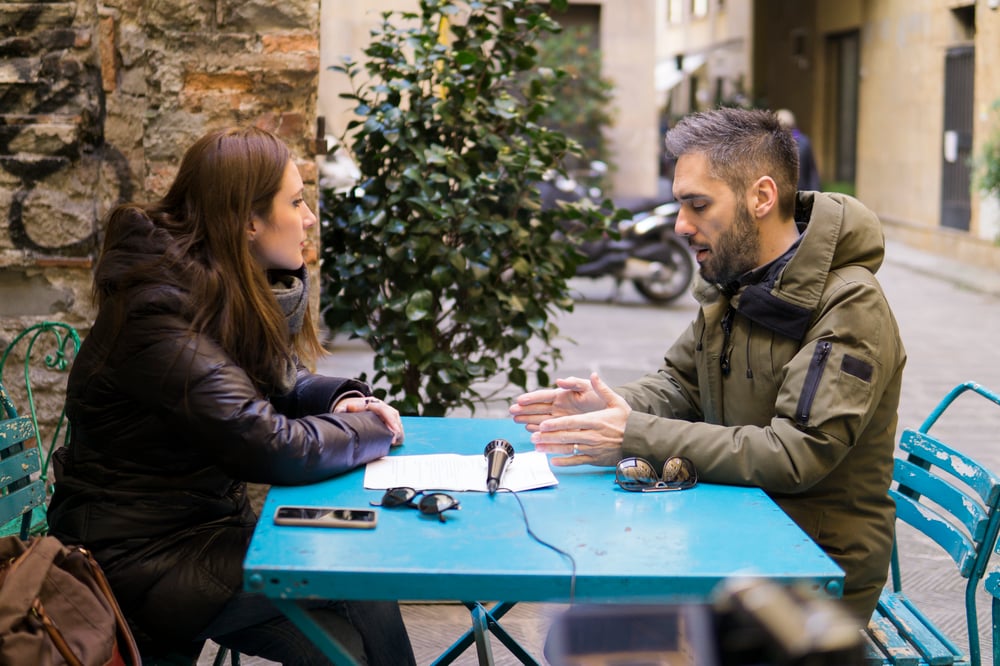 3. Avoid Jargon
Do not fall prey to using fanciful words. A lot of jargon can make your work come out as insecure, therefore, do not embellish language to explain and legitimize your work. For instance, use simpler terms to lead a viewer and reader to your work. Keep in mind, the statement is just a way of getting people interested in the piece of artwork, rather than an actual representation of the work. However, avoiding jargon doesn't necessarily mean making your work look dumb for a larger audience to grasp. Be concise and economical with your words.
4. Prioritize necessary information
Big ideas can sometimes be so attempting as to lead you into abstractions. Avoid words that encompass the big ideas but leave out specificity. Learn how imprecise meanings of abstractions are and how they have a high affinity for promoting ambiguity. Abstract terms are tedious and tiring. However, they are crucial when we want to highlight ideas. Points are, however, unclear when explained using abstractions. As an artist, you need to be specific about your artists' statement. Make a list of all the vital information you need before you begin writing. In doing so, you create a blueprint you can actually use while writing your statement.
5. Proofread
Take the artist's statement seriously and set aside time to scrutinize it as much as you can. If you can not handle this on your own, then you can get thesis writers for hire from a writing service that knows and comprehends your art to scrutinize it for you. It is crucial to understand that not everyone going to read your statement is an artist. Make sure your statement is comprehensive for someone not acknowledged with all the terms used in your statement.
6. Have multiple versions for different audiences and opportunities
In the art world, artist statements act as cover letters, and just like cover letters are tailored to fit specific applications. It is crucial to do the same with your artists' statements. You can shorten or lengthen your statement depending on the application's requirements. Emphasize certain aspects of your artwork.
Provide a statement suited for the kind of exhibition you are applying for. If it is a public gallery, keep it short and straightforward. For university exhibitions, ensure that your statement is educational. Lastly, consider the context of each statement while doing this.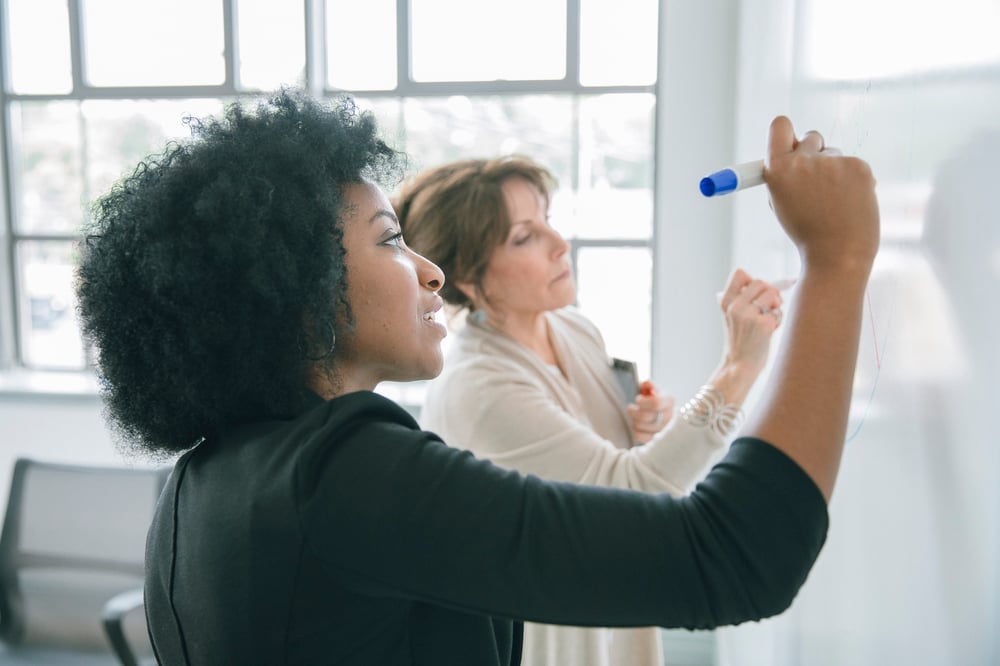 7. Write in an "active" voice.
When you write in an active voice, you can keep your statement as brief as possible while keeping it in the present. Urgency and time are crucial and thus, writing in an active voice gives your article a sense of urgency. While writing, consider the order of paragraphs in your statement.
8. Ask for second opinions.
Before making your statement public, try to get objective feedback from experts and or your friends. They may offer a different opinion and perspective of your work that may be logical. These new viewpoints and discoveries can come in handy in improving the quality of your statement. You can hire a personal assistant to have a look at your article and offer you an objective opinion and writing assistance.
9. Make the statement unique to you.
Writing your own artist's statement is like a chance to tell your own unique narrative as an artist. Please communicate with your audience objectively, show and tell them why you create art and where you tap your inspiration from. Give meaning to your art and what it means to you, and the uniqueness of your creative process.
10. Keep it short
An artist statement should be concise, keep your writing between one and three paragraphs. Just give the right amount of insight into your work. When you give too much insight, you cloud a viewer's mind and thus influence their judgment. Allow them the liberty to make their own independent observations by keeping your statement as short and sweet as possible.
Let viewers make their own intimate connection with the piece of art.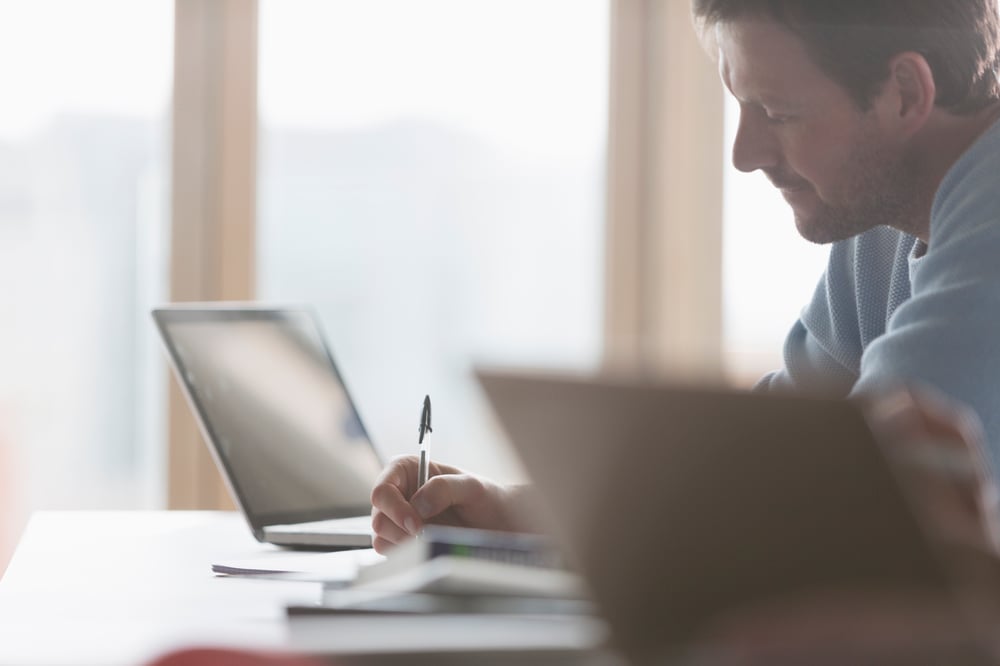 Conclusion
An artist statement is an essential tool used in explaining an artist's work and the whole creative process to audiences to steer them in the right direction and limit misinterpretation. It helps you as an artist to grow and gain the necessary attention in the art world and even the attention of potential buyers and collectors.
Ready to kick-start your creative career on Dissolve Creators? Creating a profile is free and easy.
Author's bio. Jessica Fender is a professional content creator, copywriter, and editorial manager on Lord-of-paper. Her experience in digital marketing and professional development has enabled her to write better articles, essays, and case studies on these topics. Jessica enjoys reading personal development lit and listening to podcasts.
---
Posted by Jessica Fender