Getting a gift from a particular person is always enjoyable. A gift is a symbol of love and goodwill. When a person receives a thoughtful gift, they realize how much the sender values them.
What gifts can you give to bring a smile to an amateur photographer's face? Today we have specially arranged a bucket of the 15 best gifts to give an amateur photographer in your life so that they feel special and inspired.
Best 15 Gifts to Give an Amateur Photographer
Travel Camera Tripod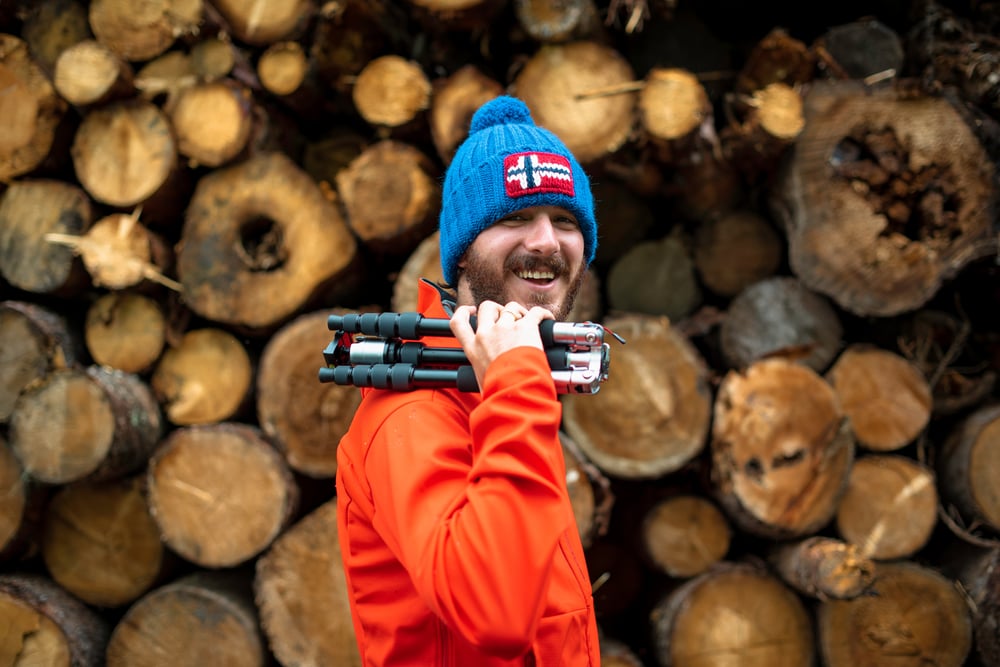 A good-quality tripod is a holding partner for carrying a heavy camera with a heavy lens. Most DSLR/SLR cameras are bulky and have a weight to them. As a result, an amateur photographer may find it tough to carry from place to place, making additional bulky gear a hassle. Therefore, a lightweight, portable travel tripod would be a perfect choice for your photographer.
Quick Photo Printer
A good photographer has the ability to tell life stories in a series of photos. The photographer, their clients, peers, and any subjects may want these images printed to showcase in a photo frame, scrapbook, or in whatever way they wish. To turn this ask into a reality, photographers may need a quick photo printer.
Considering the point, one can gift a well-known, quick, and durable photo printer to get the smiling face of the newbie photographer and their clients.
Disposable Camera
A disposable camera may seem like outdated technology, but it can be an excellent introduction to film photography. A disposable camera won't cost much, it's lightweight, some come with waterproof protection, and most importantly, it serves a long-time service. So, wherever the amateur photographer will take the disposable camera with him, they will get to take interesting film photos on the go.
Portable Hard Drive
Generally, a novice photographer may take plenty of pictures during the "learning stage". For this purpose, they may need a larger space to save their photos. If you want to serve something special, a portable hard drive will surely help out with a photographer's ever present file storage needs.
Camera Lenses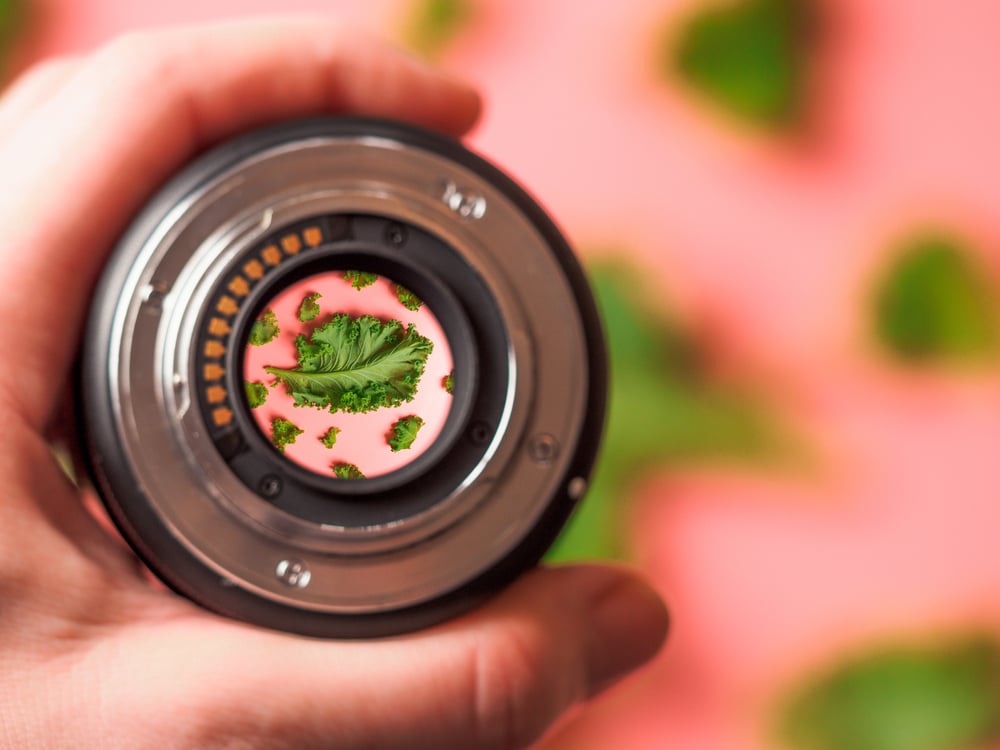 The lenses are exciting gifts to inspire creative shots for amateur photographers. With the help of different lenses, such as fisheyes or macro lenses, newcomer photographers will be able to capture a wide range of different shots from different angles and distances. Be sure to double-check and make sure which lenses your fellow photographer already owns.
Camera Bag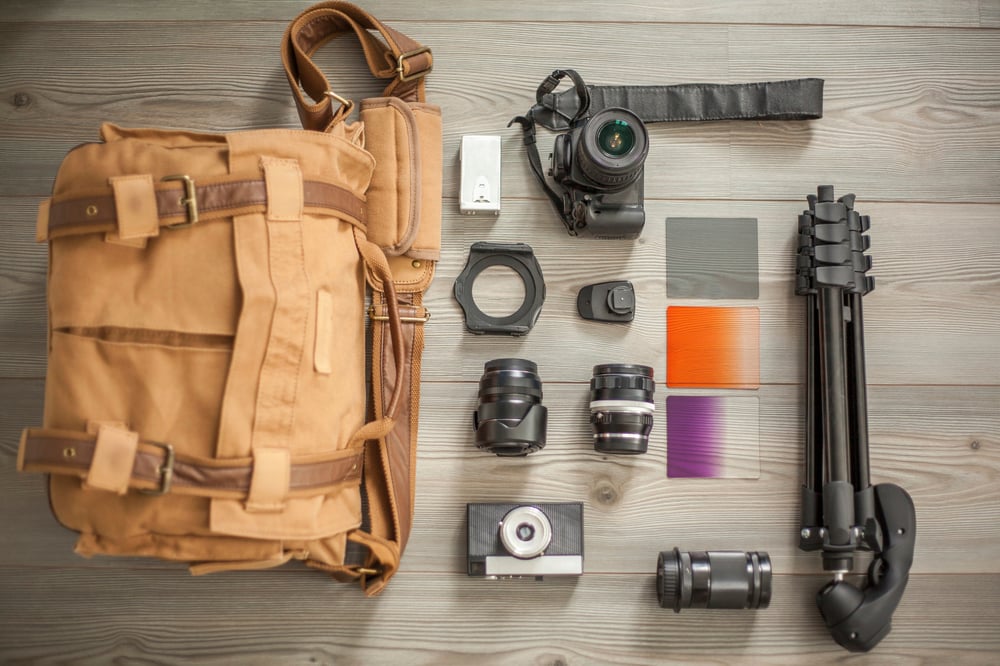 A well-designed, stylish and durable camera bag is a must-have product for all types of photographers. A camera bag not only keeps the camera and other necessary lenses and portable accessories safe from harm's way, but this ensures ease of freedom of movement for the photographer as well.
As a gift item, a stylish bag is undoubtedly a convenient item to present to a newbie photographer.
Camera Strap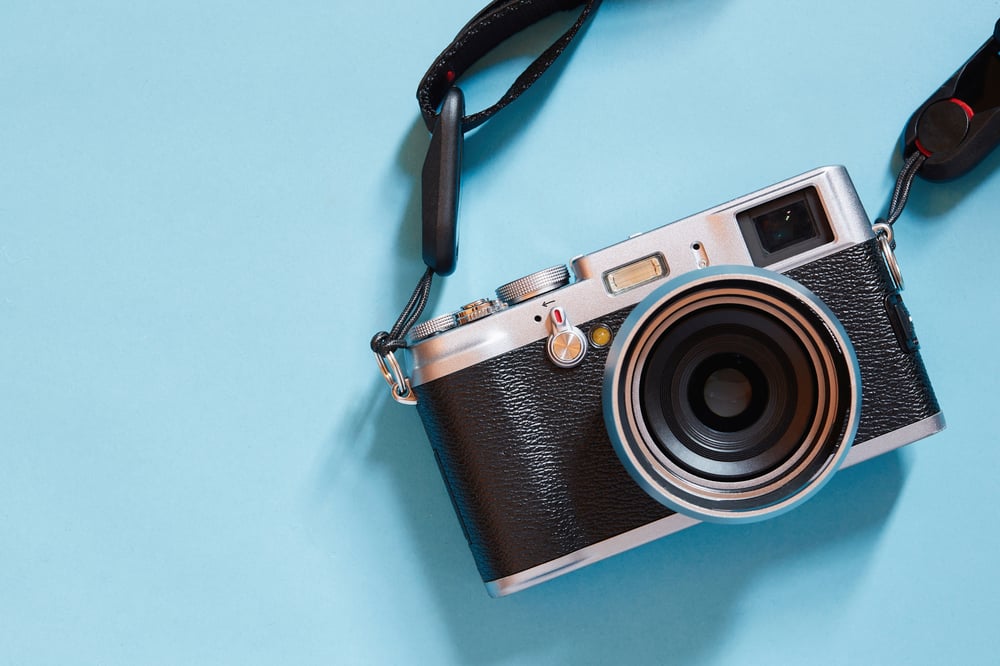 A camera strap is necessary to keep the camera close by in a convenient way. Photographers need to have some mobility, so a sturdy camera strap is a perfect solution to keep the camera closer at all times. This provides protection in case the photographer were to accidentally drop the camera as well.
In order to provide a better photography experience to an amateur photographer, a well-designed camera strap would be a great gift item.
Professional Photography Courses
Do you want to give an exciting surprise to a photographer just starting out? The gift of knowledge is something that is priceless! A professional photography course where one can gain professional knowledge and increase their photography skills from a well-versed photographer is certainly a great present.
Giving such a great opportunity to a newcomer to the photography world would put them steps ahead in their journey.
Camera Cleaning Kit
Another necessity that a person can gift an amateur photographer is a good cleaning kit. A photographer knows how important it is to keep the camera and other accessories clean to take clear photos and instill the longevity of their (oftentimes expensive) equipment pieces. Getting a camera cleaning set will help the photographer save their camera and lens from outside dust and filth.
Ring Light
A ring light can be a valuable tool for photographers to keep in their studio. A ring light can also be utilized when attending virtual meetings. A high-quality ring light ensures that there is enough brightness to capture a good shot. A colorful lighting effect is also effective in creative work and light play. Ring lights can be found in a variety of sizes, tones, and price ranges.
Smart Tracker
When one thinks of professional photography, we know that a good camera, lens, and associated equipment is an investment. A smart tracker is a great gift if your photographer tends to lose items or is consistently on the go. Trackers can be enabled and placed onto any piece of equipment and are a perfect solution to always knowing the location of their camera and photography supplies.
Camera Power Bank
Sometimes we can get caught up in our busy days. When this happens, sometimes we fail to measure how long the battery of our electronics will last. For a photographer and their camera, this puts work at a standstill if the batteries on a camera die. To prevent this, it can be helpful to gift an amateur photographer a camera power bank, portable charger, or extra batteries for their camera - whatever type of power source they use.
SD Card Adapter
An SD card adapter is a valuable piece of technology that allows a photographer to transfer their photos directly from the main camera to a different device, such as a smartphone, laptop, or desktop computer. So, you can consider this item a useful gift idea too!
Photography Reference Books
Books filled with photographs can be a source of inspiration for many, especially for photographers. One can also learn lots of unique photography skills, methods, and other relevant terms. This would be great if you chose this gift to give to an amateur photographer, as it can add some substance to both their coffee table and their creative flow.
Photo Frames & Notable Prints
Amidst all captured photos, there will always be particular images that hold a special place with a photographer. Whether it be the first photo they ever took, the first photo that was ever published, a photo that won an award, or something else with sentimental value - it can be a nice, thoughtful gift to get this printed and highlighted in a special photo frame.
Final Thoughts
We hope you enjoyed today's topic of the best 15 gifts to give an amateur photographer. Now it's all up to you to decide the preferable one (or if you're feeling generous... as many as you'd like) amongst the list.
---
Posted by Dissolve

Dissolve Premium (dissolve.com) has been the go-to for quality stock footage and photos by the world's top creative agencies and production houses. Some of the best filmmakers and stock producers from around the world are with Dissolve — our rapidly growing collection of unique, compelling footage is a testament to that. In addition to our quality stock footage and photography business, we launched Dissolve Creators (dissolve.com/creators/community). A platform for photographers, filmmakers, producers, and designers to connect and share their work as free downloadable content. We offer these creatives (amateur or pro) a bridge to our clientele, gig opportunities, networking opportunities, as well as our knowledge of the stock industry.