Whether you are into video editing or want to know about different types of video formats, you may have come across the term "codec" in your research. For those who want to learn more about this term, this article will provide you with a general guideline on what exactly codecs are and how they work. We'll also talk about different types of video codecs that are being used or those that are currently under development.
By the time you finish reading this article, you'll have a pretty good idea about video codecs. So without wasting any more time, let's get started.

What is a Codec?
Usually, raw video files are quite large and consume a lot of storage space. The larger the file size is, the longer it will take you to transfer to a different device or digital storage space. This is why it can be helpful to have a system or software that will compress the video while sending, and decompress it back to its original form while in playback or editing.
In the simplest terms, this compression algorithm system of compressing via encoding, and decompressing your data into a manageable size for viewing, transfer, or storage is called the Codec. Codec is a combination of two words: Coder and Decoder - Co / Dec. A variety of codecs allow for different sizes and resolutions for the audio/video file.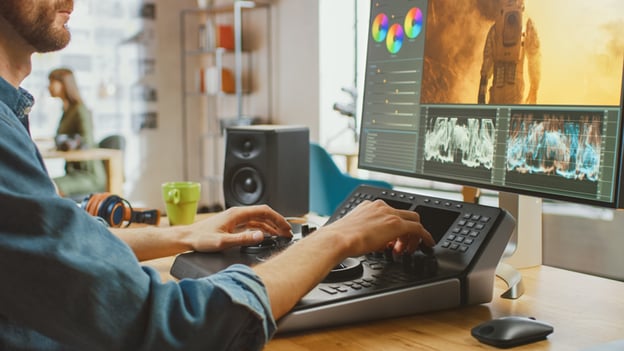 Types Of Compression
There are two different types of compression systems that are used to compress and decompress video files. Let's have a look:
1. Lossy Compression
The main idea behind this type of compression is to make the file size as small as possible. This method eliminates the data that is unnoticeable in a video. However, once the compression is done you can no longer revert back to the original video file. This is an irreversible process for getting a smaller-sized video clip. These video coding formats work by removing unnecessary metadata from your files.
2. Lossless Compression
Lossless compression is a form of digital compression where the data quality remains intact as no data gets eliminated. The most promising aspect of this type of compression is that the file can be restored into its original form. The lossless compression format doesn't compromise the data quality but the file becomes a bit larger. This type of advanced video coding will let you compress your video files without losing any data. This is an irreversible process, meaning you can't revert it into its original file.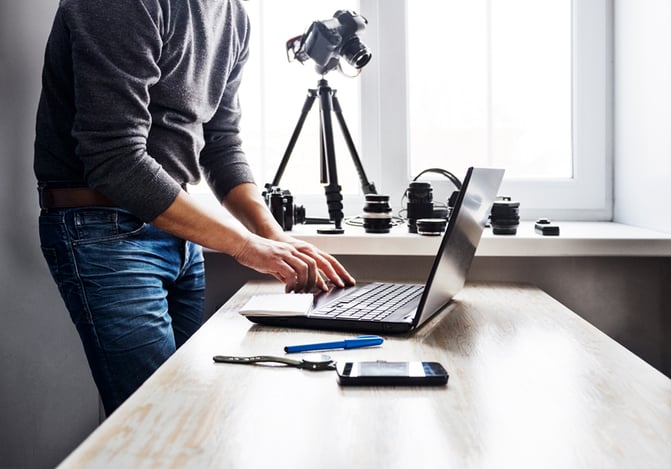 Container
A container, also known as a "format', is a group of compressed videos as defined by the codec. Usually, it is represented by a file extension like .FLV, .AVI, .MP4, etc. To be more specific, a container for a video file is the part that holds, or "contains", all of the other files needed to play a specific video.

How Many Codecs Are There
There are a number of codecs to compress your videos in many formats. Let's have a look at the most widely used codecs and their functionalities.
H.264
H.264 is by far the most commonly used video codec. Over 90% of all the videos nowadays use this codec. As this codec is the most common, a wide variety of devices such as mobile devices, smart TVs, and many other playback devices have special hardware that is dedicated to decoding H.264 videos. This codec makes sure that you can enjoy a high-quality video. This versatile codec can be used across computers, tablets, phones, game consoles, or TVs. The codec is also known as AVC.
H.265/HEVC
H.265/HEVC is the rising superstar among the video codecs. It is also known as "High-Efficiency Video Coding". It is a relatively new upgrade over the H.264 codec. It is changing the video industry with its high-definition video compressing/decompressing. The amazing HEVC codec supports 4K video resolution and uses 25-50% less bandwidth than H.264. However, it's a licensed codec, meaning you'll have to pay the license fee to be able to use it. With its advanced compression technologies, HEVC conserves video quality, bit rate, frame rate, and other qualities so you can enjoy your videos in the highest resolution and make the compression process more efficient.
MPEG-4
Although the MPEG-4 codec is not used as much today, it virtually ruled the world of video codecs a couple of years ago. The advanced H.264 replaced this compression technique. This codec used older algorithms to manage a wide range of video file formats. Only one part of the MPEG-4 codec is used for video, which is MPEG-4 Part II. Though this codec is still being used today. H.264 offers superior compression quality for your preferred format.
DivX
DixX is another older codec that was designed to maximize video quality. Though this codec could work on most common video formats, the output file soon became way too large for modern technologies. If you are less concerned about the file size, you could still make this codec work for you. For example, if you save your content for playback directly in your convenient storage (like HDD), then you shouldn't have any problem accessing your file. DivX is compatible with most digital video formats and is still being used by a variety of commercial sectors.
VP9
The VP9 codec was developed by the well-known tech giant Google. Though this amazing codec offers superior performance over the H.264, VP9 doesn't currently support live streaming. This advanced codec system offers superior video consistency without making the file too large to handle. This is an open-source codec and works with any video format. The video quality is more consistent in VP9, where H.264 offers a higher resolution.
AV1
This codec is still under development. This open-source codec is being developed to succeed VP9 and provide amazing video content that can be streamed over the internet. Unlike other common video codecs, this is great for online videos as it not only compresses the video but also maintains a high quality over your favorite internet video player.
Here is a cheat sheet that will make your understanding of video codecs a little better:
| | | |
| --- | --- | --- |
| Codec | Full Name | Container |
| AVC (H.264) | Advanced Video Coding | 3GP, MP4 |
| HEVC (H.265) | High-Efficiency Video Coding | MP4 |
| MPEG-4 | MPEG-4 Part 4 Visual | MP4, MPEG, QuickTime |
| AV1 | AOMedia Video 1 | MP4, WebM |
| VP9 | Video Processor 9 | MP4, Ogg, WebM |
| DivX | --- | AVI, DivX, MKV |
Over To You
Video codec is a very important process of data engineering. Many video platforms are booming today because of these amazing technologies and algorithms. You can take this information into account when creating and putting together your videos. If you ever want to share your work, visit Dissolve Creators, which is a free community for artists, videographers, and photographers alike to showcase their work.
At the end of the day, no matter what device type you are using, the video is playing because some sort of codec is involved. The range of codecs has made our entertainment, education, and overall connection easier. That's why we are indebted to this amazing technology.
---
Posted by Dissolve

Dissolve Premium (dissolve.com) has been the go-to for quality stock footage and photos by the world's top creative agencies and production houses. Some of the best filmmakers and stock producers from around the world are with Dissolve — our rapidly growing collection of unique, compelling footage is a testament to that. In addition to our quality stock footage and photography business, we launched Dissolve Creators (dissolve.com/creators/community). A platform for photographers, filmmakers, producers, and designers to connect and share their work as free downloadable content. We offer these creatives (amateur or pro) a bridge to our clientele, gig opportunities, networking opportunities, as well as our knowledge of the stock industry.