Online content creation has taken a new meaning with the world moving to a digital platform for all its functions. When the pandemic restricted the activities in each community, the global creators' community took no time to find their space online. Musicians, videographers, writers, and even SaaS product owners have found a space to reach out to their audience, engage with the consumers, build a brand, and receive feedback. More than just connecting with the audience, these online creator communities like Dissolve help creators to collaborate with each other.

They also make content available for those who need help with projects and hobbies. Making content accessible to a larger group of like-minded people, these community platforms engage with potential customers more effectively and drive the creator economy to new heights.

In this review, a few of the top online creator communities, their features, and their benefits are discussed. With the help of this, you can pick a content creator's community and build the strength of your business as well as your networking skills for better future purposes.
1. Dissolve Creators
Dissolve Creators is an up-and-coming free-to-use platform that connects and provides a great platform for aspiring creatives. With a profile on this platform, you can display your work, and it even doubles as the perfect portfolio you need to showcase your abilities. Apart from displaying your portfolio, you can also enter exciting contests via this platform.

The tools made available to each artist in this global creators community ensures that their brand is marketed and their craft is improved to the maximum. More than being useful for creators, this platform allows users to download free content uploaded by other creatives. This way, developers, college students, and other artists can get their hands on quality content for their projects. Mood boards, presentations, collages, blogs, name it, and you can find relevant content on Dissolve Creators!

Join the inspiring and empowering community for creatives.

What makes Dissolve Creators stand out from other free image websites is that the online community offers creatives (amateur or pro) a bridge to Dissolve Premium's existing clientele of creative industry pros in film and advertising.

For years, Dissolve Premium has been the go-to for quality stock footage and photos by the world's top creative agencies and production houses. Some of the best filmmakers and stock producers from around the world are with Dissolve — our rapidly growing collection of unique, compelling footage is a testament to that.

Ready to kick-start your creative career on Dissolve Creators? Creating a profile is free and easy.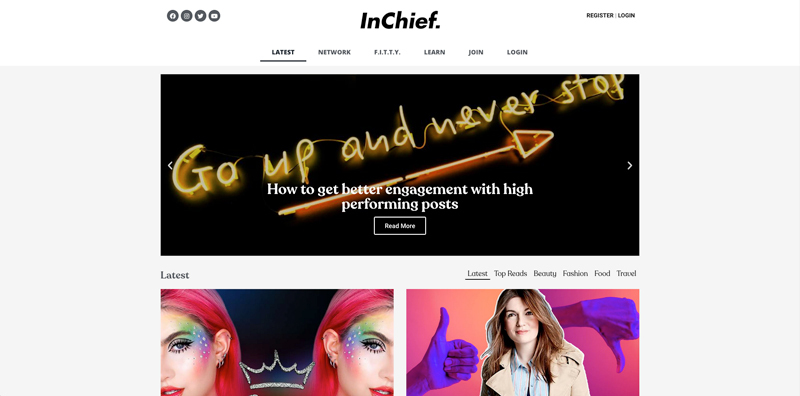 2. InChief
This is another one of the creators' community platforms that are revolutionizing the digital space for creators. Describing itself as the much-needed makeover for your marketable CV, InChief is a hub for creators where users can come together to learn and grow. Apart from networking with artists across the globe, InChief has had a role in getting many creators noticed by multinational companies. The platform allows creators to track the performance of their posts across various social media platforms as well.

Users also get a real-time statistics report on the content, frequency, and performance of their posts. Since the site is curated by a group of people with prior experience in the field of online creation, for example, coders and journalists, users also get suggestions on how to refine the content to get maximum results. This is certainly a platform for those looking to make a full-time career out of content creation.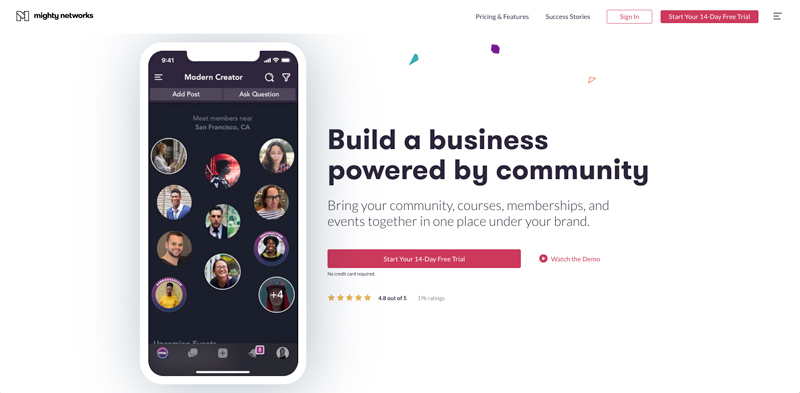 3. Mighty Networks
This is the best all-in-one platform for digital content creators that allows you to build a community within your own website. The platform provides tools to engage with creators on community posts via quizzes and polls for a small price. There is also an event management feature that comes with a native Zoom integration that makes holding events and community meetings easier.

Apart from making it easy to engage with the community, it also allows users to manage notifications, personalize activity feeds, create sub-groups, and monitor member dictionaries. Even though this global creators community platform takes some time to get used to, it is definitely worth the effort.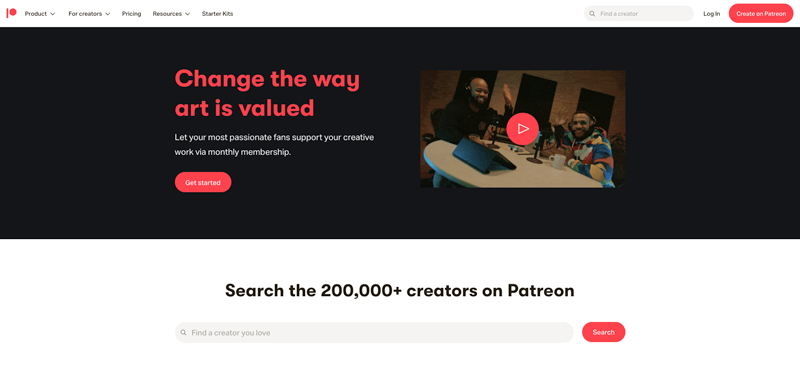 4. Patreon
Patreon is certainly one of the most popular platforms that digital creators have been using lately. Open only for paid members, thousands of musicians, podcasters, video game developers, comic creators, and others make their salary on Patreon. More than being a source of funding, the platform makes way for engaging with the fanbase and increasing the reach of the artist.

Being extremely easy to access and use, Patreon has certainly amassed a large number of users in a short time. So if you are a creator looking to take back your creative control and cater to an audience who genuinely like your work, this is the content creators community that you need.
The circle is a modern platform for content creators where community members can come together to host discussions, publish content, and engage a community. Giving users an opportunity to customize their space, Circle communities make the user experience more interactive than any other platform. With its modern and sleek design, no other global community platform can beat Circle in its community-building abilities.

Also, the platform offers direct integration with WordPress, which makes it all the more attractive. Admittedly, Circle is relatively new in the field, but it has already caught the attention of some big names in the field. Thus, there is no reason why you should wait to get on this flourishing creator community.
Supercast is for all the podcast enthusiasts out there. Whether you are a creator or a regular podcast listener, Supercast can be useful to you regardless. Allowing creators to monetize their content, podcasters can find a steady source of funds here. Moreover, paid members of each community get exclusive content, bonus episodes, and ad-free versions of their favorite podcasts.

Interestingly, users do not need a separate listening app to make use of Supercast. All the premium content that users want can be accessed via their usual listening apps. With an opportunity to engage with listeners more deeply and extract better results in terms of both support and funds, Supercast is certainly something that will have an explosive following soon.

Final Words
Here we have discussed some of the most happening online creator communities that you should check out. Out of all these community platforms, finding the right one for you may take some time, but once you do, the benefits are going to be endless. Interactive communities like Dissolve are a great way to show your skills to the world and learn from those who have a wider range of skills than you do.

With surveys showing that there are almost 50 million creators out there today, there is obviously a thing, or two one can learn from being a part of such communities. Combined with the feature to download quality creative content directly from the creators, Dissolve is certainly taking online interactive communities to a whole new level.

Don't forget to become part of our creative community such as Dissolve Creators today! Sign up for free here.
---
Posted by Dissolve Creators