Kirill, Kseniia, and David are the fresh, experimental creatives behind BumbleBee Production Exclusive. A collective of artists based out of Russia, with work exclusive to Dissolve. Universally handy, all three "usually do everything" from shooting to production, social media, and business development. The artists do it all while traveling Europe together capturing amazing footage with their specialty cameras; Big Ronin, a first generation DJI Ronin with extended arms, and their smaller rig, a BMD URSA Mini 4.6K.
This summer the trio took over the Dissolve Instagram for a few days, taking us behind the scenes and exploring their DIY lighting setup. We caught up with them afterward for a step by step interview to talk about their favorite clips, building their own equipment, and becoming exclusive filmmakers. Read the full interview below – with just a few ESL adjustments.
How did BumbleBee Pro get started?
"We were Microstock photo production team and at one point we saw an amazing opportunity in making stock videos. Technology is improving, the internet becomes faster, dozens of smartphones and tablets are inhabiting the world. So we see the growing demand for videos. But we never wanted to do s***-looking cheap videos and sell it for cents. We saw [a] good opportunity to work with Dissolve and started to learn how to make videos of, we believe, good level."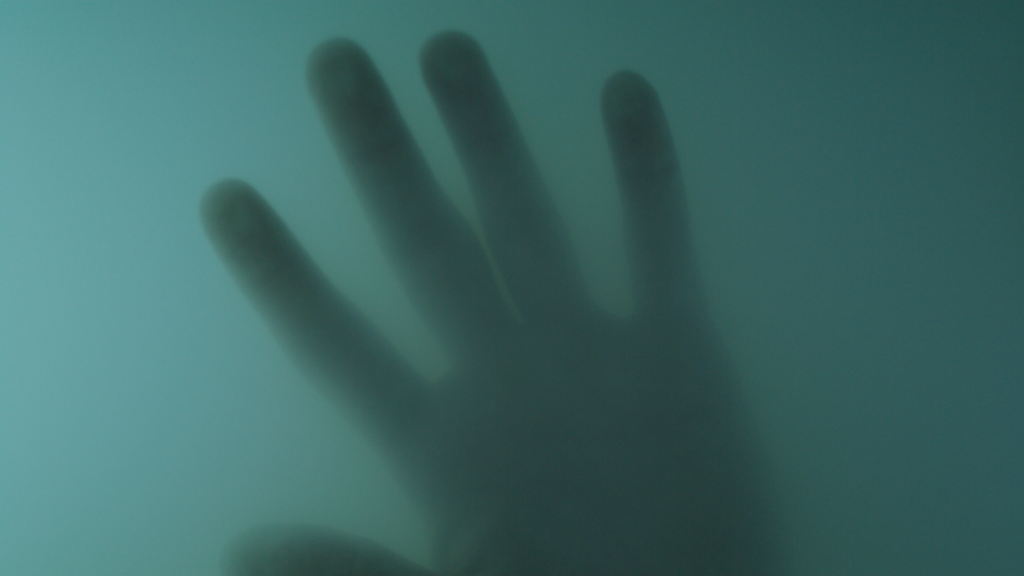 What does a typical day in the life look like for you and your team?
"The greatest part of all work, of course, is shooting, because usually we do it in Spain or other European countries and it means we will meet new interesting people, learn more about their lifestyle, cultures, we see the beauty and diversity of nature, architecture, and we really love it. If someone will give us a time machine and let us go back and change anything, we [would] do everything the same way, or almost everything.
Stock production full time gives [us] amazing opportunities and freedom to live. To live an interesting life. Sometimes when we are going far from home/office we are shooting 5-10-20 shots in a row and then coming back home and processing it non-stop. Sometimes we rest together and go to the beach to jump into the water from the rocks, or go climbing, or strolling at the park. We also do sports like football and the gym and it is very important because all this stuff's weight is big and working all day with [our cameras] Ursa and Ronin is hard. (So you're gonna be in nice shape if you pretend to be a videographer). Sometimes we look like roommates because we [are] all together doing the same things 80% of cases."
Learn more about becoming a Dissolve Contributor, tips, clips we like and more here. Interested in submitting exclusive footage? Apply to the Dissolve Liftoff™ program! Clips are selected for quality, then given the expert Liftoff treatment. Our team will edit, color correct, process, keyword, and publish your now commercially viable clips to our site — at no cost to you.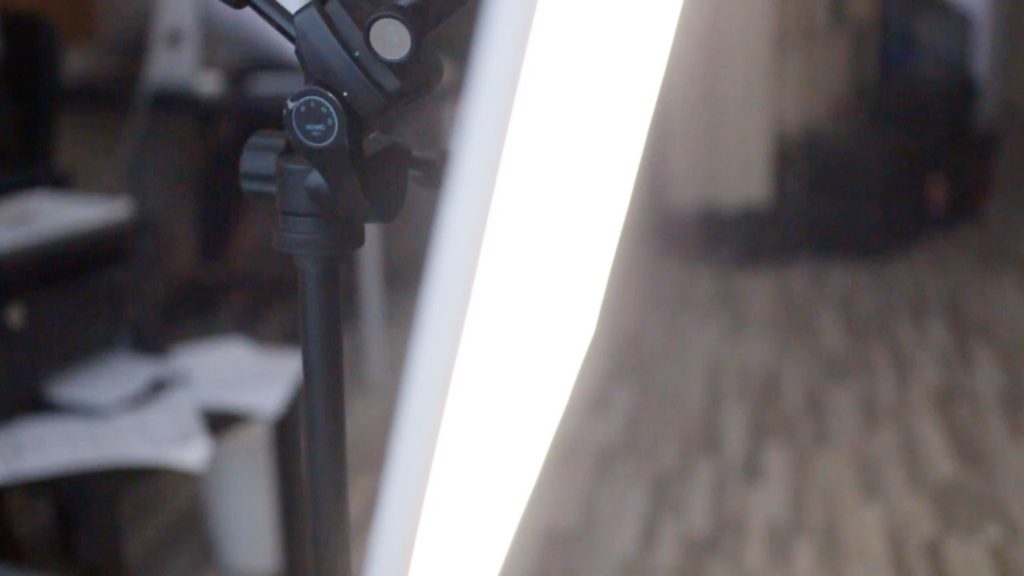 Getting started in videography can be an expensive investment on the tech side. BumbleBee Production Exclusive focused their money on cameras and lenses to avoid outgrowing their tech too quickly, while they built their own lighting system. As no one on the team considered themselves 'lighting guys' – they decided all they really needed was something affordable and functional, and so came up with a unique DIY lighting system for a much smaller investment.
Why start with DIY lighting?
"We had our own studio which worked for our projects, and we also rented it to different companies and single photographers/videographers. We saw plenty of different light setups. From super cheap to super expensive.
After all that, we suddenly found that these Armstrong Ceiling LEDs gave a very smooth light of nice temperature and they don't blink at videos. These panels are ultra cheap, mega durable and at this point totally covering our needs. You don't need any extra light shapers if you need a smooth light source. Very easy to transport. [They're also] very easy to set up, which is important when you are just three people in a team. So we can speak endlessly about the advantages of using this type of light, but if you don't have really nice equipment you will try and love it for sure."
While building a lighting system sounds like an intimidating task, BumbleBee Production Exclusive's version only takes about fifteen minutes.
Tools you'll need:
Quality LED panel for Armstrong Ceiling System

Wood Plank

Heavy duty glue

Photographic mount (for c-stands or other types of stands)

Screwdriver

Screws
Step 1: Assemble the camera mount, and screw it to the center of the wood plank
Step 2: Measure into the center of the lighting panel, apply glue the back side of the panel
Step 3: Attach the wooden plank to the backside of the panel
Step 4: Apply pressure and let stand for 3-4 hours.
Pro tip: For a more professional look, finish off your new system by painting the back of the board and the wooden block black to match the camera mount.
For the BumbleBee team, the real challenge was in deciding what equipment to buy while they were just starting out.
"We f***ed our brains a lot before we decided what camera, what stand, what cables, and so on to get. It's much harder than photography. And also Ronin is a challenge (David always deals with Ronin – it is capricious stuff so you should have strong nerves if you want to work with it). It's not only 13kg you hold during the day, but it's also a live f***ing organism that behaves sometimes well, sometimes not. And of course, the challenge is to make every shot better than [the] previous."

How do you manage backstage/behind the scenes planning?
When we plan shoots we see both on what is in demand (we read briefs attentively) and what we can do in the nearest future. You can imagine it like two circles one is demand and other is abilities and we shoot the area of intersection of these circles. It is the best way. But sometimes this area can be really small so we shoot available topics. When we have a list of ideas we want to produce we are writing props plan, location description, models description and then frames. We are doing sketches and actually nothing special. But what we always aim for is to make a story. So in 95% [of shoots], we have a plot with the beginning, action, and final frames. We do it because we believe it [makes it] easier for clients to use our clips together. So sometimes buyers are taking the whole story and it raises sales.
What's your favorite thing to shoot?
"We love to shoot something new. You know when you are a newbie you want to try everything. We usually shoot lifestyle but we really like to make something new, something more interesting, so we experiment with long takes, we use different angles and techniques, [and] we try to shoot really different topics. At this point we visited surgery, we saw the work of modern sculptor, we worked with kids and so on. In the future, we want to try underwater somehow, drones, etc. We love to experiment and develop ourselves."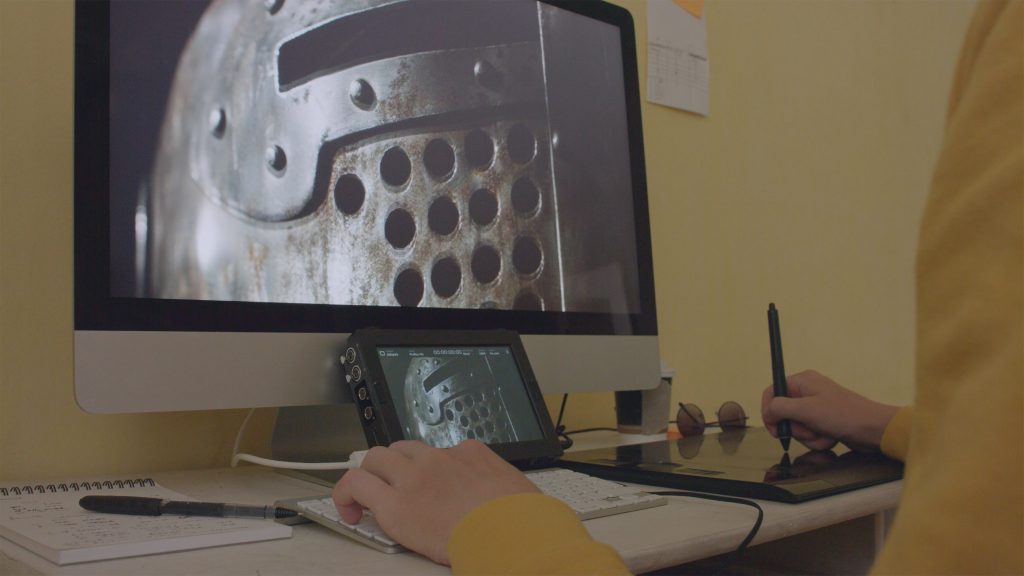 How would you describe your video/art style?
"Well, it's too early to talk about our own style as we are maturing. We believe now we have just sprouts of style in the meaning of something newborn. At this point, we aim to do quality videos and that's why we use fine cameras and lens. We are trying for diverse camera movements and angles. We are reading a lot on the web, watching movies. In the future, we think we want to make short movies and upload [them] as separated clips. In this case, we will have even stronger stories. Also, we can say we shoot real people in real environments. If you see the guy tattooing you can be sure it is his real job. If you see the person is making sculpture you will be sure it is a real artist. And it helps to make stories authentic because everything in the frame is going on for real."
What are you working on that you're excited about?
"Now we are working on a 'Balance' story. It is a series of shootings about a guy who is dedicated to balancing. Balancing inside and outside of his body. He is walking on a rope between trees, playing with Kedama, Jo-Jo, training on a balance board, going to the mountains, using rollers and skateboard, etc. We want to make a short movie about the importance of balance in life, in work, in soul. So now we are doing separate shootings and after all, we will end up with our first movie. And of course, these shoots are already submitted to Dissolve or going to be submitted soon."
Follow along on our Instagram @dissolvestock where we'll showcase BumbleBee Production Exclusive's Balance series.
---
Posted by Dissolve

Dissolve Premium (dissolve.com) has been the go-to for quality stock footage and photos by the world's top creative agencies and production houses. Some of the best filmmakers and stock producers from around the world are with Dissolve — our rapidly growing collection of unique, compelling footage is a testament to that. In addition to our quality stock footage and photography business, we launched Dissolve Creators (dissolve.com/creators/community). A platform for photographers, filmmakers, producers, and designers to connect and share their work as free downloadable content. We offer these creatives (amateur or pro) a bridge to our clientele, gig opportunities, networking opportunities, as well as our knowledge of the stock industry.