Our Art Director Sara Jean Hughes shares some filmmaking trends she spotted at the 2019 Sundance Film Festival last week.
---
Films About Adolescence
After Eighth Grade swept awards season following its Sundance debut in 2018, there were many films this year that chronicled the nature of growing up. These included Big Time Adolescence, Share, Selah and the Spades, Honey Boy and Them That Follow, among many others. The universal subject of growing up is a favorite amongst filmmakers who love to depict the awkwardness and agony of being a teenager in the world today. Other films like to explore prolonged adolescence. Animals, for example, showcased the lives of adults who still behave like teenagers.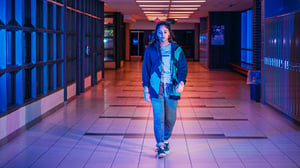 Share COURTESY OF SUNDANCE
---
Film Is Out, Pro Res Is In
Though many filmmakers dream of shooting their first feature on 35mm, the truth is film is just too expensive to make it accessible. In our 2017 Sundance Trends blog post, shooting on film was a huge trend. That has disappeared. This year, out of 52 filmmakers asked, only a handful of them shot on film, with the most popular camera being the Arri Alexa Mini. This is great news for independent filmmakers. All you need is a great idea and a camera. Zero budget filmmaking can actually exist, and for those filmmakers who want the look of film, but not the cost, be sure to download Dissolve's free 8mm film grain overlays!
Share COURTESY OF SUNDANCE
---
Diversity of Voices
Whether it's LGBTQ+ or people of color, Sundance was showing films for, about, and by diverse audiences.
Of the 61 directors of the 56 films playing across four competition categories, 42% were women; 39%, people of color; and 23%, people who identify as LGBTQ.
Filmmaker Minhal Baig's Hala premiered this year, about a Muslim teen torn between two cultural identities. Some other movies with diverse casting and story lines that we saw and loved were Joe Talbot's The Last Black Man in San Francisco and Pippa Bianco's Share. The representation in these movies is extremely important to the political culture we are living in today. We also saw many films that were by women and about women, including Late Night, written by Mindy Kaling and directed by Nisha Ganatra, and Animals, written by Emma Jane Unsworth and directed by Sophie Hyde. Finally, The Nightingale, Jennifer Kent's follow-up to The Babadook, was incredibly upsetting as it explored themes of sexual assault and racism in the context of Britain's colonization of Tasmania.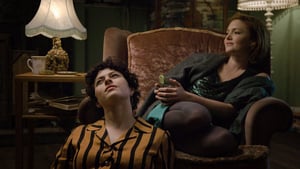 Animals COURTESY OF SUNDANCE
---
Any Aspect Ratio Goes
For the past few years everywhere you looked, from Sundance premieres to hip music videos, a square aspect ratio was featured. To be perfectly honest, it was getting tiresome as a trend where people were copying each other to try and look vintage. Fortunately, things are changing and people are embracing aspect ratios of every shape and size. We saw everything from square to widescreen representation and even the use of upright iPhone footage in films like Jawline, Midnight Traveler and Share. Rather than making rules and sticking to them, filmmakers are embracing more options. That's bad news for projectionists who have to pay more attention to their screen size, but better for everyone else.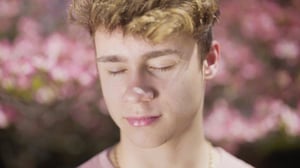 Jawline COURTESY OF SUNDANCE
---
Religion
World religions were an ongoing theme at Sundance this year. These topics were central to films like Them That Follow, Hala, Abe, Midnight Traveler and others. These films grappled with the struggle between religious tradition and finding one's sense of self. Them That Follow was a film about a snake-handling church in the Appalachian Mountains, where the members don't have much connection with the outside world. They have been born and raised in this community whether they believe in it or not, and it shows.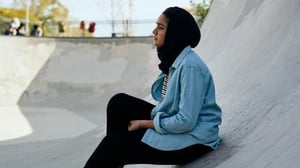 Hala COURTESY OF SUNDANCE
---
Abuse
Between the Harvey Weinstein documentary Untouchable, the Ted Bundy movie Extremely Wicked, Shockingly Evil & Vile, the Michael Jackson doc Finding Neverland and Jennifer Kent's aforementioned The Nightingale, there were many films that could've used trigger warnings for abuse this year. In fiction and non-fiction, these themes are sadly nothing new, but filmmakers are showing more and more willingness to really go there with their projects, refusing to hold back as they tackle these horrendous topics.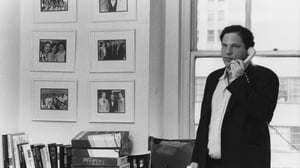 Untouchable COURTESY OF SUNDANCE
---
User-Generated Content
In the documentary film Markie in Milwaukee (screened at the Slamdance Film Fest in Park City during Sundance) director Matt Kliegman asked Markie to film a bunch of iPhone videos on a regular basis to include in the documentary alongside the director's shots. This was also present in the influencer documentary Jawline, which used footage from iPhones as well as live-streams. Shooting your own footage when nobody is around can be extremely useful for documentaries, especially when the crew is not with you 24/7. This also means having an exceptional amount of footage to choose from, which is great for the final story (but maybe not the most fun for the hours it will take to comb through it all in the editing phase).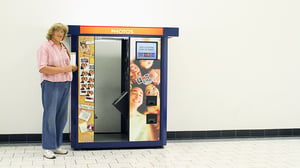 Markie in Milwaukee COURTESY OF BIG TIME PR
Header image: Untouchable COURTESY OF SUNDANCE
---
Posted by Dissolve

Dissolve Premium (dissolve.com) has been the go-to for quality stock footage and photos by the world's top creative agencies and production houses. Some of the best filmmakers and stock producers from around the world are with Dissolve — our rapidly growing collection of unique, compelling footage is a testament to that. In addition to our quality stock footage and photography business, we launched Dissolve Creators (dissolve.com/creators/community). A platform for photographers, filmmakers, producers, and designers to connect and share their work as free downloadable content. We offer these creatives (amateur or pro) a bridge to our clientele, gig opportunities, networking opportunities, as well as our knowledge of the stock industry.