Daniel Hurst is the face behind the ASCEND collection, available exclusively on Dissolve, which is comprised of urban skylines, buildings, neighbourhoods, and infrastructure that add cinematic flare and depth to your productions. Shot from a helicopter with a RED Epic camera and a Canon Cine 30-300 lens, and delivered in 7K ultra-high-definition for unprecedented editability. We asked Daniel to give us some insight into his filmmaking process and what goes into creating the ASCEND collection.
---
Being a filmmaker
How did you end up working as a filmmaker?
I did photography as a hobby in college, after college I worked as a photojournalist for a newspaper. I eventually went into freelance commercial photography then transitioned into shooting motion and stills. Today still photography is only about 10% of my work and I focus primarily on aerial and high speed cinematography.
What equipment do you like working with the most and why?
I own and operate a Cineflex aerial gimbal system, it offers amazing stabilization for aerial work from a helicopter. The Cineflex is typically equipped with RED Helium camera and Canon 30-300 lens. I also own and operate two Phantom high speed cameras, a Flex 4K and VEO 4K. These cameras are user friendly and produce a very high quality image compared to other high speed cameras.
How do you keep your filmmaking fresh?
I love the freedom of shooting stock but collaborating with other directors and cinematographers on commercial projects is always a breath of fresh air, I think the most inspiring thing for me is working with creative people who push me to look at things differently.
What's an obstacle you've had to overcome on a shoot and how did you overcome it?
While shooting stock one of the biggest obstacles I have had is working with actors and models who don't have much experience, I always want my footage to look natural and unrehearsed and that can be hard to get out of some people. Sometimes I have to experiment and see how much direction works for a particular actor, too much direction can make some people feel staged so in those cases I may just give them a scenario and let them improvise and see what they come up with.
What is your next project you're excited about?
I have been doing some work with high speed robots lately, both stock and commercial work. I have several ideas for shots combining slow motion cameras with high speed robotic movement that I am excited about. I also have several aerial productions coming up and I always enjoy exploring new places from the sky.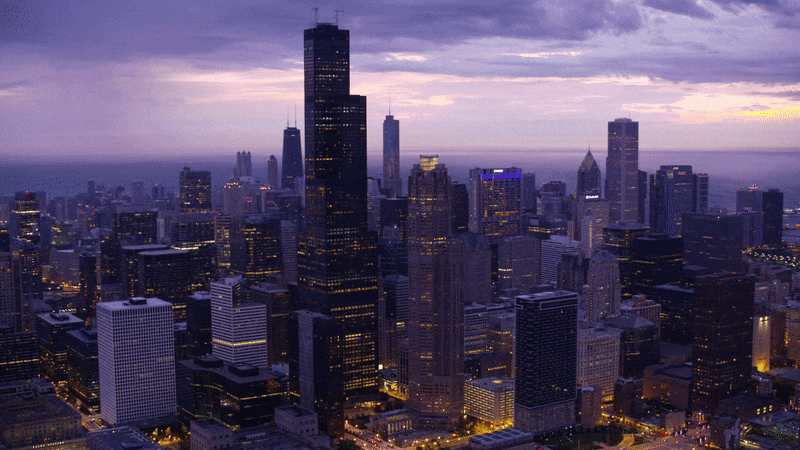 The ASCEND collection is one of the seven exclusive footage collections available on Dissolve. It is comprised of epic aerial shots which are perfect for setting the scene of your next production. Explore the full collection.
The ASCEND collection
How/why did you choose the locations for the ASCEND collection?
In some cases I will do specific research to see what locations are under represented in stock, or sometimes I look at upcoming events to see what locations may be in the media and news. For example, I shot aerials in Tokyo last year because I knew the 2020 Olympics were coming and I could not find a lot of recent high quality aerial footage of Tokyo available online. In other cases I may just shoot locations that are inexpensive to shoot or readily available, for example if I have an assignment shoot in a city I may just stay an extra day and shoot some stock aerials. This saves money on travel costs.
Available cities: Atlanta, Atlantic City, Austin, Chicago, Honolulu and The Hawaiian Islands, Houston, Los Angeles, New Orleans, New York, Philadelphia, Portland, San Antonio, San Francisco, Seattle, Tokyo, Vancouver, Washington DC, plus coastlines and mountain ranges of Oregon and British Columbia.
What recommendations do you have to obtain approval for special projects?
Most locations in the US do not require special permission to shoot with a helicopter, some exceptions are Washington DC and some National Parks. I work with my pilot several months ahead of time to get approval for these types of restricted areas.
What are the biggest obstacles you face when shooting specifically aerial footage?
Weather is probably the biggest obstacle, we will sometimes wait for weeks or months to get ideal weather and lighting conditions. Haze and smog for example can really diminish the look of aerials but if you can shoot on a clear day following a big rainstorm then you should have very clear and crisp skies.
What was the key to success for this project?
My key to success on any aerial project is having myself ready and in the right spot when the weather and lighting are perfect. Also having a plan to work from but also the flexibility to change the plan at a moment's notice if necessary.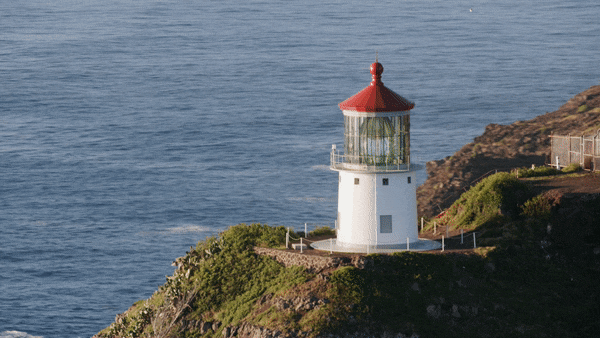 Discover ASCEND
ASCEND features some of the highest quality work you will come across on Dissolve. Skill, effort, and research time from Daniel and his team was poured into creating these shots. The combination of top grade equipment paired with long periods of preparation result in some of the best shots Dissolve has to offer. Set your scene by exploring the full collection here.
---
Posted by Dissolve

Dissolve Premium (dissolve.com) has been the go-to for quality stock footage and photos by the world's top creative agencies and production houses. Some of the best filmmakers and stock producers from around the world are with Dissolve — our rapidly growing collection of unique, compelling footage is a testament to that. In addition to our quality stock footage and photography business, we launched Dissolve Creators (dissolve.com/creators/community). A platform for photographers, filmmakers, producers, and designers to connect and share their work as free downloadable content. We offer these creatives (amateur or pro) a bridge to our clientele, gig opportunities, networking opportunities, as well as our knowledge of the stock industry.