In this guide, we'll walk you through how to use the Chat GPT4 or Chat GPT Plus plugin, specifically the Video Insights feature. This powerful tool can extract information from videos, providing summaries and transcripts that can be invaluable for research or learning from other creators.


Enabling and Installing the Plugin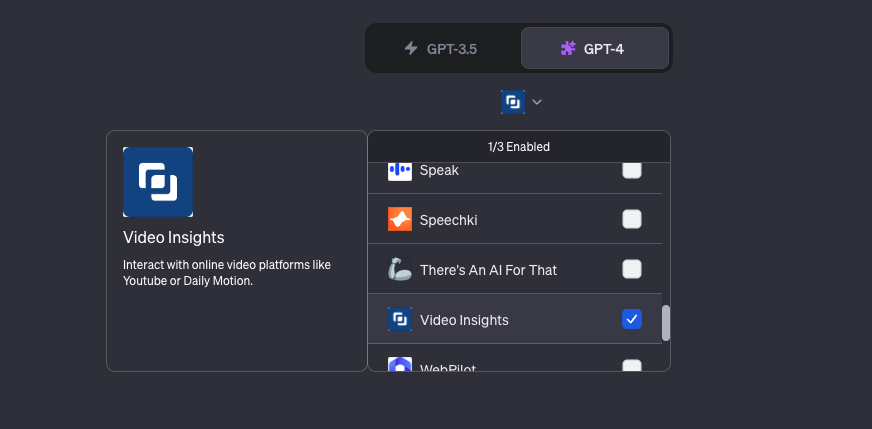 Open a fresh browser and hover over the GPT4 interface.
Click on the plugins button to set up the plugins.
You should now see a square or button that indicates that Video Insights is enabled.

If Video Insights is not installed: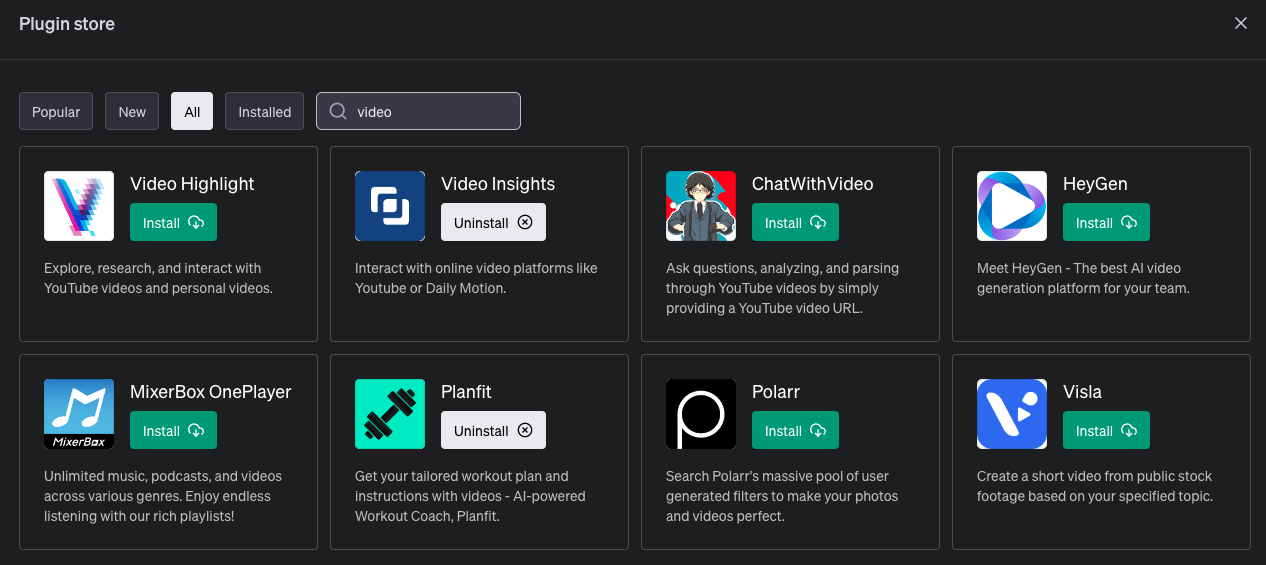 Click on the plug-in store at the bottom of the interface.
Search for Video Insights under the popular section.
Click install.



Using the Plugin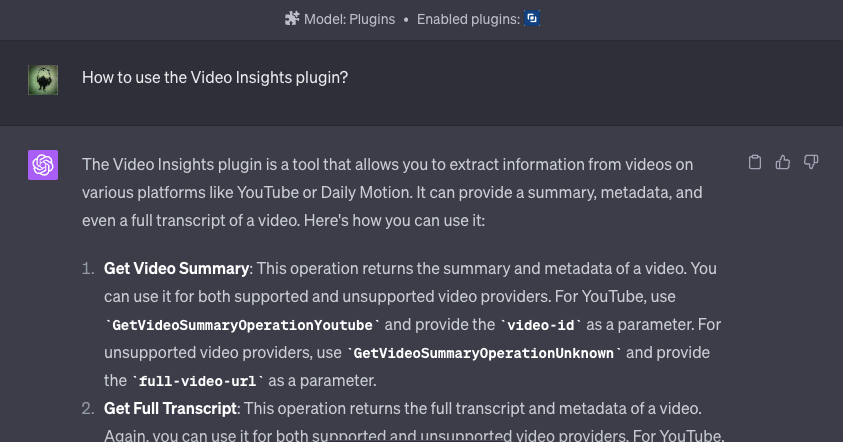 Once installed, the plugin is very easy to use. If you're unsure, simply ask Chat GPT for instructions.
The plugin can provide a quick introduction, extract information from videos, and provide video summaries and transcripts.
Extracting Information from a Video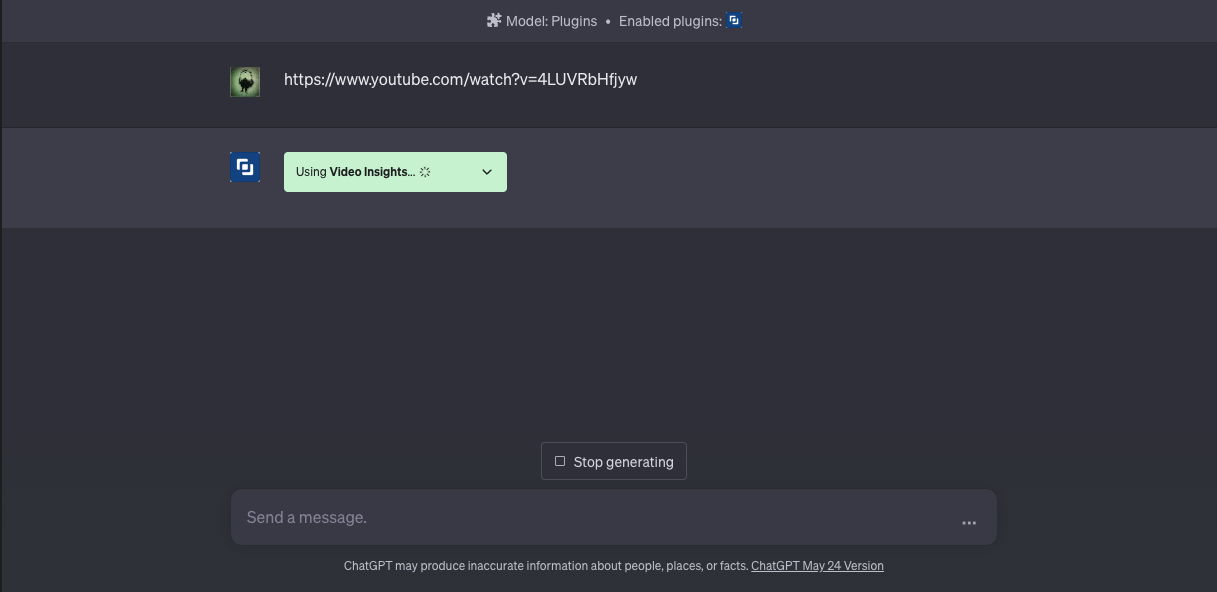 Choose the video you want to extract information from and copy the YouTube URL.
Paste the URL into the Chat GPT interface.
The plugin will then provide a breakdown of the video, including the title, number of views, likes, comments, and a summary of the topics covered in the video.

Generating a Transcript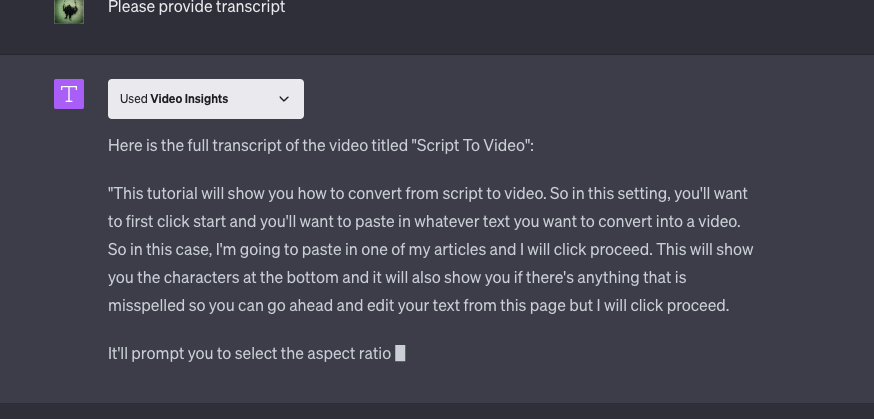 To request a transcript, simply type "please provide transcript" into the Chat GPT interface.
The plugin will provide a transcript, which will appear as a continuous block of text with minimal punctuation.
To format the transcript, ask ChatGPT to update the transcript with punctuation.

Use the following prompt:
Please update the transcript with punctuation that matches the way it was spoken.


Video Tutorial

Check out this video guide on how to use the Chat GPT4 Video Insights Plugin from Curtis Pyke who runs the AI In A Minute YouTube channel:
---
Posted by Joe Mak