Whether you want to increase your social media following or just looking for ways to promote your business, you need unique & catchy photos. It has become even more challenging to do in this modern era of technology because people's attention span is shrinking significantly.
According to experts, visual images are a great way to catch the attention of your audience. Although there are plenty of photo editing apps available most of those are paid. But what if I tell you about the best free photo editing apps? Then you will surely like to know about them, so here is the list!
What is a Photo Editing App?
In simple words, a photo editing app is a software that contains various features for editing photos on mobile. These features range from controlling shutter speed, cropping, and adding filters to creating automatic settings for different scenes to collage and use on mood boards.

It is also beneficial for businesses as it gives you the luxury of displaying your pictures in a professional way merely by using your mobile device. If you want to have a look at edited photos of professionals, then visit our free content gallery.
You can also download your favorite photos and videos from this website without paying a single penny, isn't that great?
Want more Photo Editing content? Read our article on the 10 Best Free Photo Editor for Windows – 2021. Also, learn how to edit your fall photos with this article.
9 Best Free Photo Editing Apps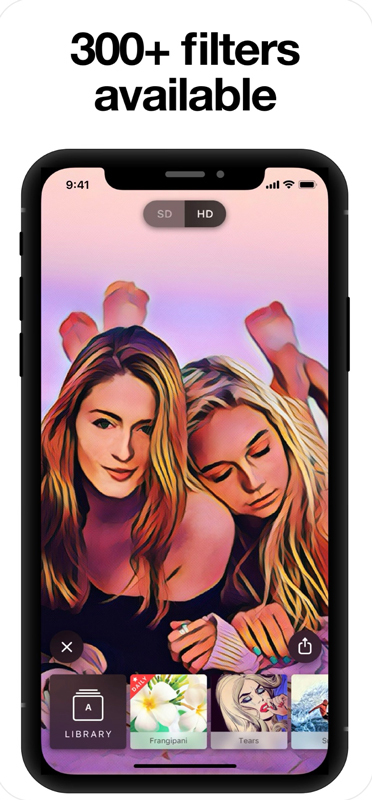 Prisma Photo Editor
It is an excellent free software that is available on both including iOS and Android. Although painting your photos gives them an awful look, this is not the case with Prisma Photo Editor.
It has multiple filters that turn your photos into paintings & drawings so that they look like painted by Munch or Picasso. For this purpose, it utilizes artificial neural networks. Prisma has more than 500 filters, and it has an online community similar to Instagram.
After editing your photo on this app, you can share it directly via messaging, email, or any social media app.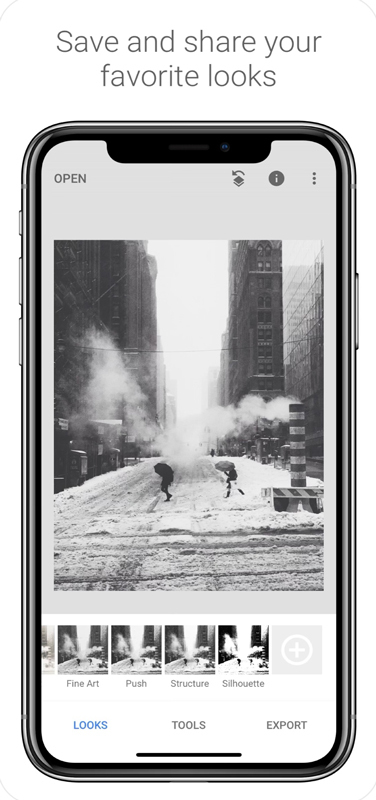 Snapseed
It is inevitable to find a list of best photo editing apps which doesn't feature Snapseed. This is because of its intuitive interface and wide range of features which makes photo editing more fun.
Besides having classic tools like frames, vignettes, text, straightening, and cropping, it also has advanced tools—for instance, its precision masking, which focuses on the foreground and blurs the background.
This way, it brings a professional look to your photos, and that's why Snapseed is a preferred choice of photographers.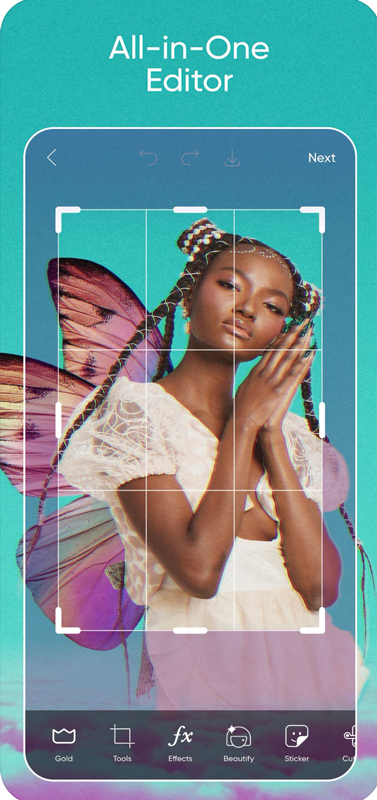 Picsart
Picsart is a user-friendly app that has multiple tools for image processing. With the help of this app, you can experiment various exciting things like collages and multi-exposures.
Other than that, it also contains various presets for color adjustment and effects to give your photos a mesmerizing look. Picsart also has a camera in which you can set before shooting to capture fantastic images.
Adobe Photoshop Express
If you want to edit your photos like a pro, then give it a try to Adobe Photoshop Express. Despite having multiple advanced features and a wide range of editing tools, it is free.
It contains all essential tools, including contrast, saturation, filters, borders, cropping, red-eye correction, etc. The most exciting feature of this app is that it contains intelligent filters which automatically correct common issues like exposure problems, color temperature, etc.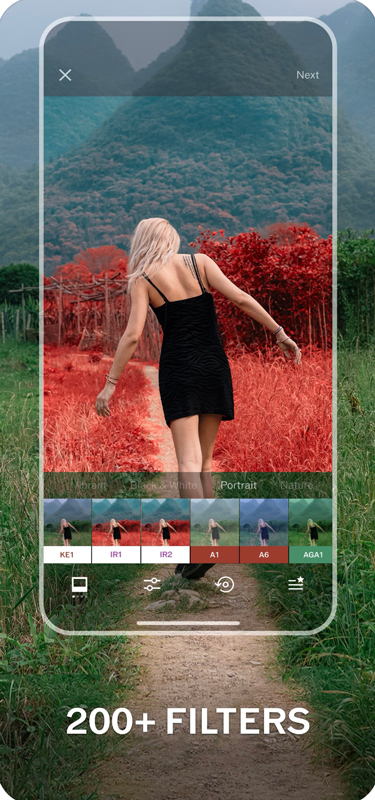 VSCO
It is a multi-purpose photo editor with a good camera application and all the needed tools for editing photos. On the bright side, it has advanced image processing for programs like Aperture, Adobe Camera Raw, and Adobe Lightroom.
VSCO also gives you the facility to create your photo album. Besides, you can save the pictures of other users into your collection and share all of your content on different social websites.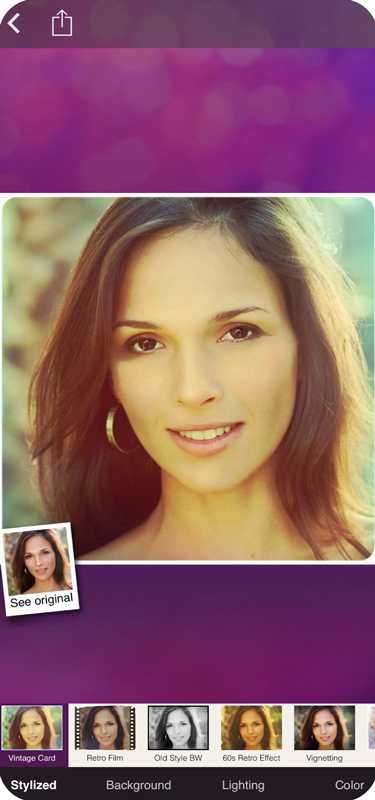 Visage
Visage is best for retouching selfies, and it's such a delight to use this app. This fantastic and easy-to-use app is a great way to retouch your portrait photos.
With the help of Visage, you can apply eye makeup, smooth skin. Whiten teeth, reduce skin shine, etc. What's more, it has some fantastic effects and backgrounds that will enhance the beauty of your selfies.
The only thing which I didn't like about this app is that it adds a branded hashtag on the downside of your finished edit photo. This problem occurs only when you use the free version of Visage, but upgrading to its pro version can avoid this issue.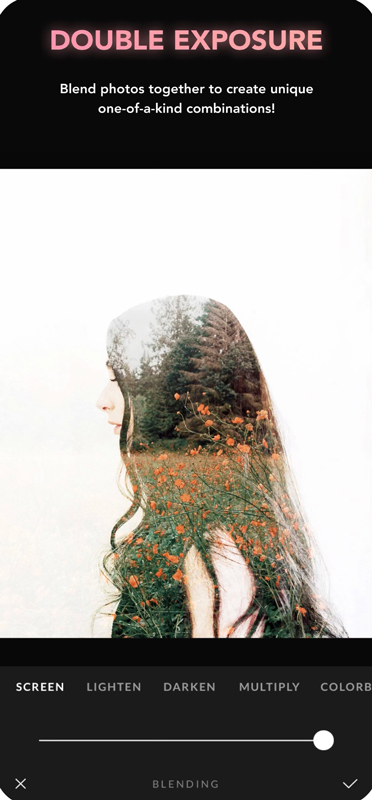 Afterlight 2
Want to have an all-in-one and feature-rich photo editing app? Then you can't go wrong with the Afterlight 2, which has various tools like adjusting hue/saturation, exposure, tone, contrast, etc.
Even better, it has a set of dusty film overlays, real film light leaks, and prism effects. By using these advanced tactics, you can create unique photos to stand out from the crowd.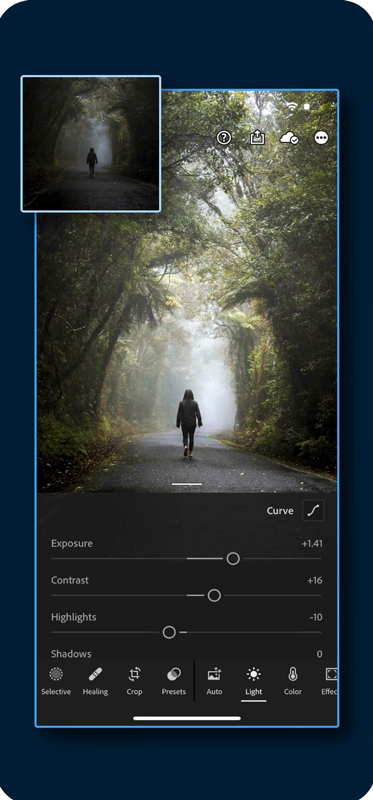 Adobe Photoshop Lightroom CC
It is for all those who want to have quick pro adjustments in their photos. Although it is a popular desktop software now, it is also available in the mobile phone app.
With the help of Adobe photoshop lightroom CC, you can adjust the color, distortion, detail, grain, and light of your photos. This is one of the best free photo editing app, but you only have to register with Adobe ID. Another great feature of this
Another valuable feature of this app is its camera which gives you the luxury of changing the shutter speed, IOS settings, and focus point.
Instagram
Instagram needs no introduction since it is the third-largest social network in the world. But do you know it is also great for capturing and editing photos?
Surprisingly, this app contains essential photo editing tools like stickers, overlays, texts, filters, effects, etc. Besides, you can increase your following by using interactive ways like Instagram Live or Instagram Stories.
Conclusion
With these best free photo editing apps, you can skyrocket your visual brand. These apps are simple to use, and we have explained their main features in this write-up, so you don't have any trouble choosing the one that suits you.
Plus, don't forget to try out our new free image converter feature. Stay tuned for new feature releases on our website by signing up, today!
---
Posted by Dissolve Creators