Showcase your photography and videography of delicious food and drink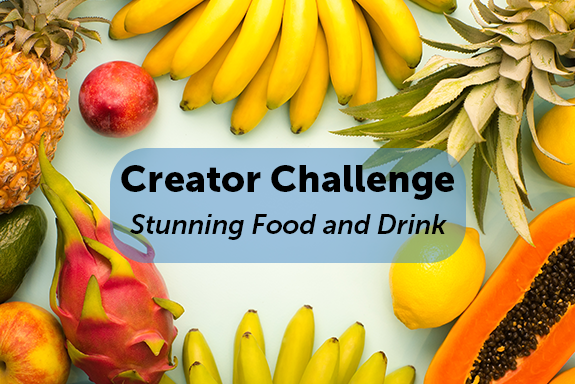 Our latest creator challenge, we're accepting video and photo submissions of stunning food or drink. Showcase your skills and share your most delicious visually appealing content. Check out the Dissolve Grammable Bistro Showreel for examples of what we're looking for:
Prizing:
Dissolve Creators will be awarding 4 winners. Each winner will receive a $50 Amazon Gift Card.
We're excited to see what you guys have in store for us. Best of luck to you and your fellow challengers, we can't wait to crave your well-captured creations!
We're looking for delicious and aesthetically pleasing. Be sure to think outside of the box! The idea of this challenge is to get you to focus on creatively capturing a product that you may not normally capture in a way that is well styled and pleasing to look at.
Steps to Enter
1. Make sure you're logged into your

Dissolve Creators™

account.




Don't have an account yet?

Sign up for free

and set up your Creator Profile.
When signing up, check off the "Create a Dissolve Creators™ profile" box.
To set up your Creator Profile after signing up, fill out your profile settings
2. Once logged in, upload your submissions to the Food+Drink challenge.
Where to find the Challenge page?
Click "Collections" tab

Click "Food & Drink" Challenge

Click "Submit to Challenge"
IMPORTANT! Check off the "Allow users to download" box.

---
---
Posted by Matthew Guerrero