A few months ago we made a movie from Dissolve clips called Emoji Among Us, featuring emoji characters scaled up and edited into scenes of daily life. It caught the attention of the curators of the world's largest video wall, The Big Picture, a joint project by the Suntec Convention & Exhibition Centre in Singapore, and electronics giant LG.
Combining 664 Full HD LED screens, The Big Picture boasts 84 times the resolution of Full HD, or 21 times that of Ultra-HD resolution … it's three storeys high and 60 meters [197 feet] wide. And it's officially the world's largest video wall, according to Guinness.
By showing our video on their wall, The Big Picture is likely setting another record: the largest that emoji have ever been displayed on a screen: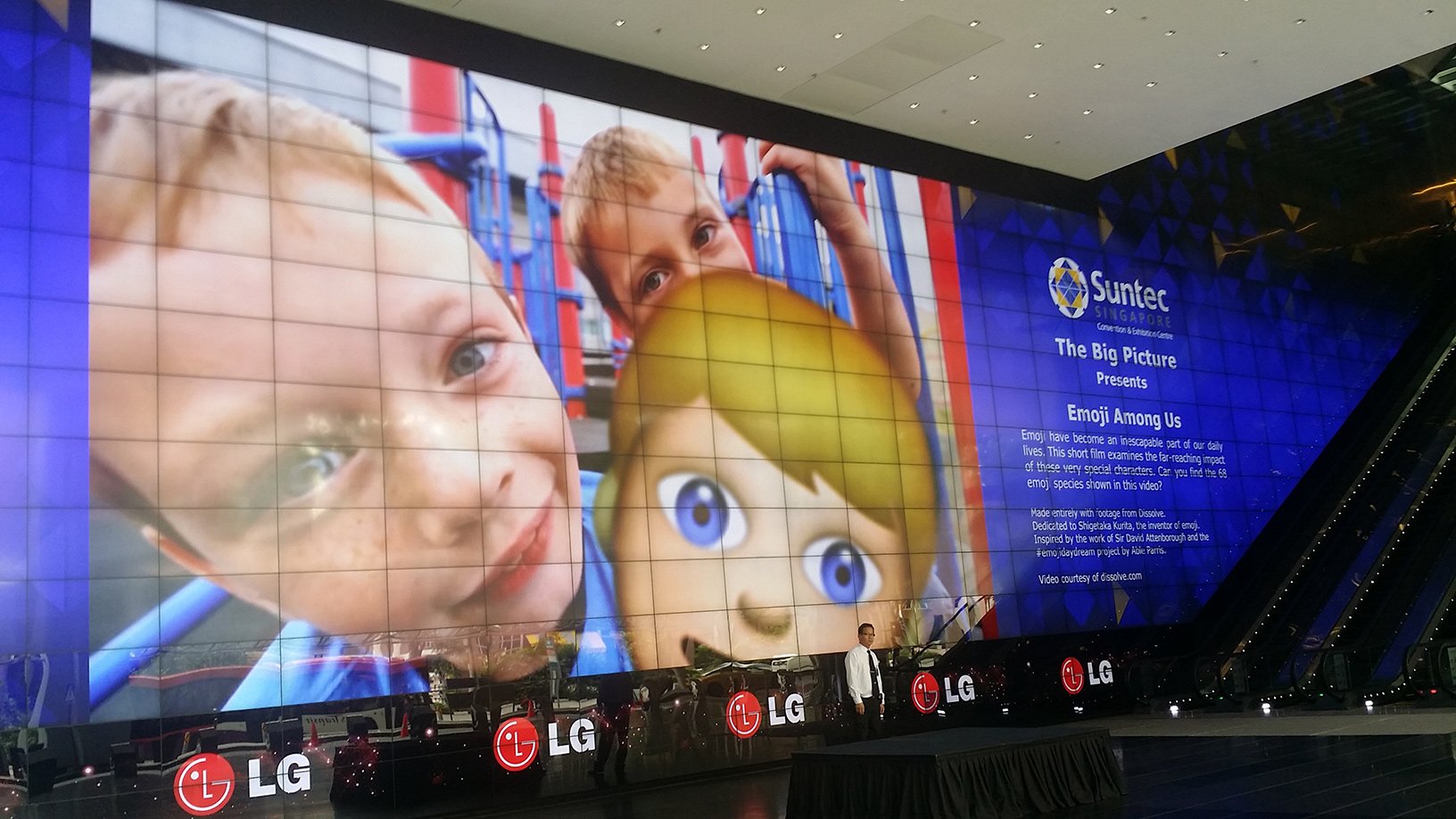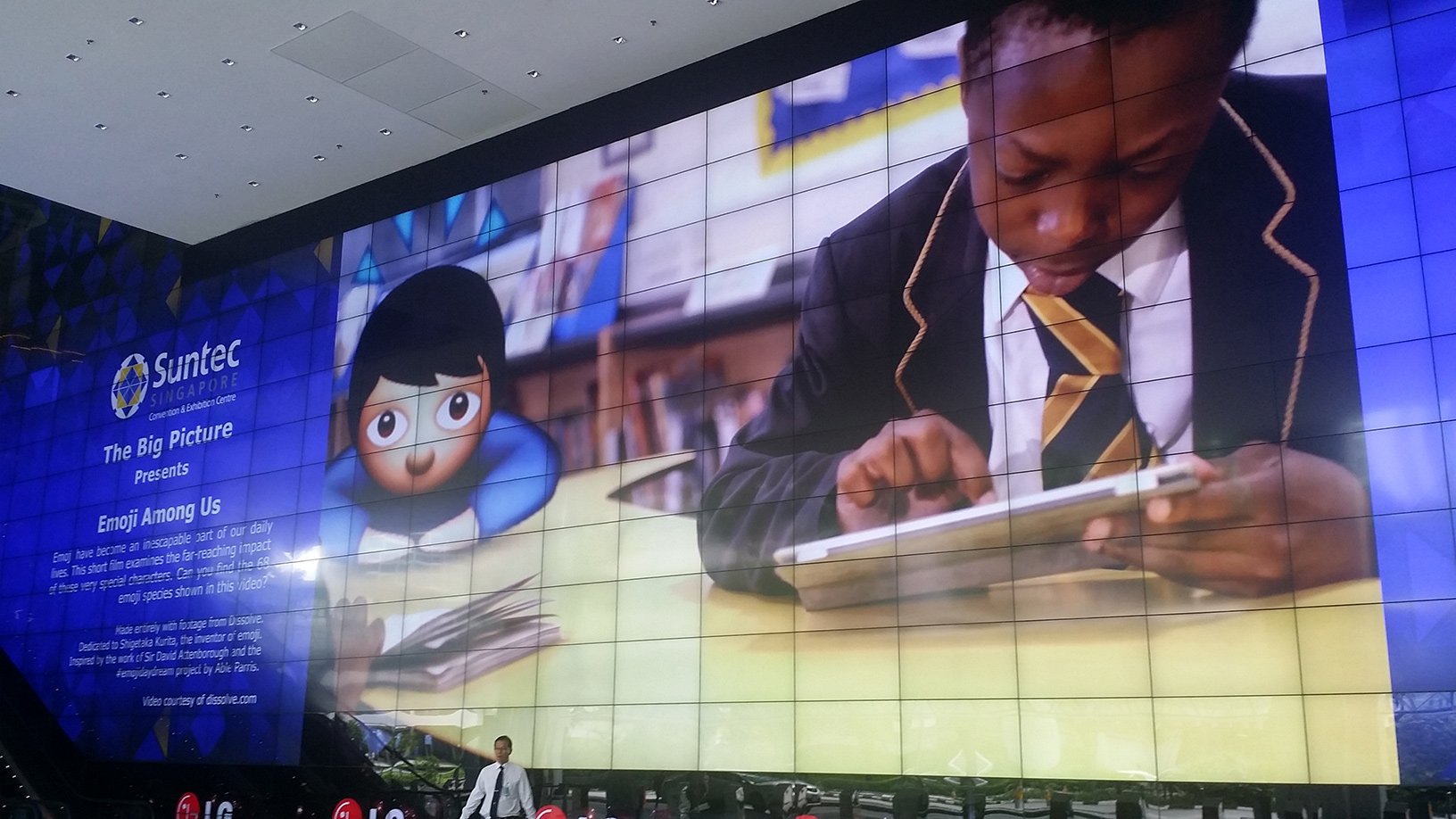 We particularly like this Inception-esque scene of an emojified escalator being displayed beside the actual escalator.
Thanks to the good people at Suntec Singapore for asking to use our showreel.
---
Posted by Jon Parker