Video is now a critical component that forward-thinking brands use. According to Content Marketing Institute's annual Benchmarks, Budgets and Trends report, brands have produced more video content than text and image content.
This also helped marketers deliver 34% higher conversion rates.
But there's more than just the competition fueling the demand for more video.
People want to see more videos from brands.
When surveyed, 82% of respondents said they would rather watch videos from a brand than read a blog post.
If your brand isn't producing video for marketing content, you're missing out on the opportunity to develop thought leadership and a stronger competitive advantage.
Beyond Stats
Sure, stats make for a compelling argument to commit to video, however, high demand for video presents a challenge for many brands.
How do you scale video production without breaking the bank?

Two words: stock videos.
It may not sound like a break-through concept, but you'll be surprised at just how versatile stock videos can be.
In this blog post, I'll share six ways that you can use stock footage to meet the demands of your audience. I'll also give you two valuable tips on how to incorporate stock video so it looks more authentic.
But before we get to all that, let's dive into three major benefits of using stock footage
1. Lower cost
Running out of footage is likely one of the most frustrating experiences. It breaks the flow of your editing process and means that you've got to shift attention into figuring out how to fill the gap.
While you could shoot new footage, which will take time to plan and execute, using stock footage is much simpler. It's also cheaper, especially if you hire a video team to produce your content.
For example, you could get professional royalty-free footage for as little as $29, which is much more affordable than one or two hours of professional videographer time.
2. Quicker access
Stock footage is also quicker to find (more on that later). If you're in a bind and need footage that would otherwise require hours of planning and shooting, web searches make for a convenient alternative. You can easily access collections of stock footage from anywhere as long as you have an internet connection.
3. Professional quality
Stock videos are also professional-quality video. This means fewer edits are required to make stock footage work with what you already have. What's more, you're also able to customize footage and make it look more on-brand.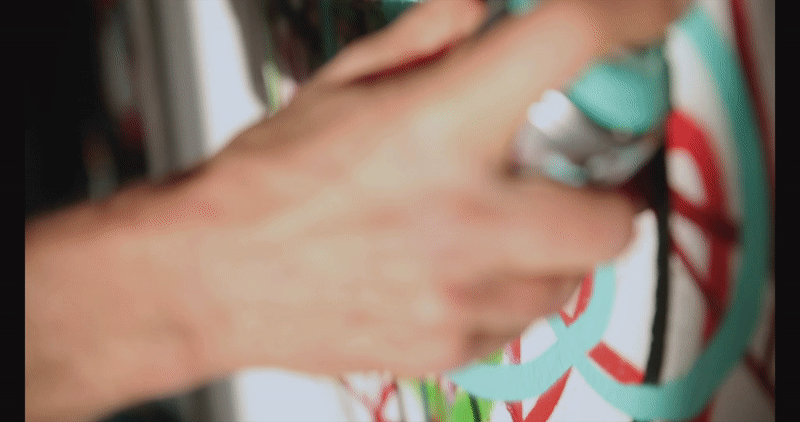 Getting Creative with Stock Video
Benefits aside, how do you take stock footage and create compelling videos to give your brand a stronger competitive advantage?
Here are six ways to use stock footage as part of your marketing strategy:
1. Create captivating website backgrounds
Video backgrounds make for a captivating addition to websites. They create a dynamic look and feel, and, when used correctly, can help brands create the right environments for buyers.

But you may be wondering whether they help or hurt conversions. Unbounces' conversion expert, Michael Agaard, has this to say:

"We've been experimenting with video backgrounds for a while now. What we see is a tendency for video backgrounds to work well on landing pages where the goal is to communicate a certain "vibe" or "feeling."

When it comes to using video for your home page, the same ideology applies.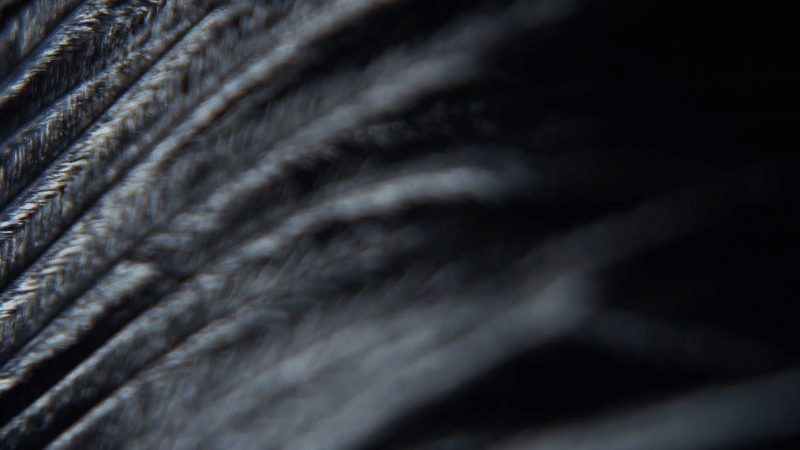 Agaard also has the following tip, for when you plan to use a video background, and they're relevant enough to apply to your website's home page, too:
Keep your video simple
The less distracting your video is, the better. You want people to see but not be overwhelmed by it. By achieving the right amount of subtle influence, you'll allow visitors to focus on the copy and call to action on your page.
Create color contrast
While video communicates a message, copy can be more direct, persuasive and effective. But if you don't create the right amount of contrast, both video and copy won't help create the ideal experience for your visitors.
Keep it short
Minimize the amount of time people focus on the video by creating a short loop. Agaard recommends a 5-10 second window as enough to capture visitor attention.
No sound
Remember the last time you visited a website and it started playing a sound without your permission?

Wasn't fun, right?

Because this is a background video, and it shouldn't distract visitors, ensure the sound is muted. This way your video plays a supporting role to your website copy and elevates your visitors' experiences.
No controls
Agaard mentions that controls aren't required because you want visitors to focus on whatever is on the rest of your web page (think copy and call to actions).
2. Social media posts
Scaling video for social media posts is a challenge, especially if you plan to produce attractive posts. But it is possible and Hubspot proves it. In a Facebook video post, they meshed together a collection of stock videos along with copy.
Together, these elements pull the viewer in. But they didn't stop with only using video. HubSpot also used upbeat music to make the video appealing.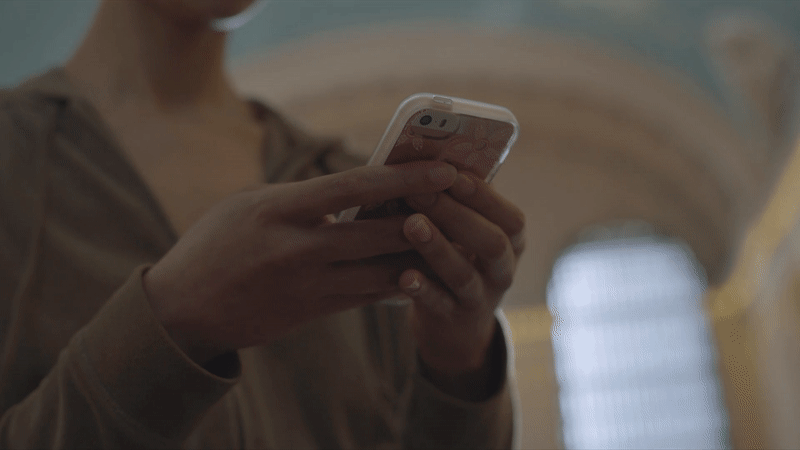 3. Paid ads
Planning and designing a paid ad campaign is complex enough. Adding video content to it calls for more time and effort that can be avoided by using the right stock video footage.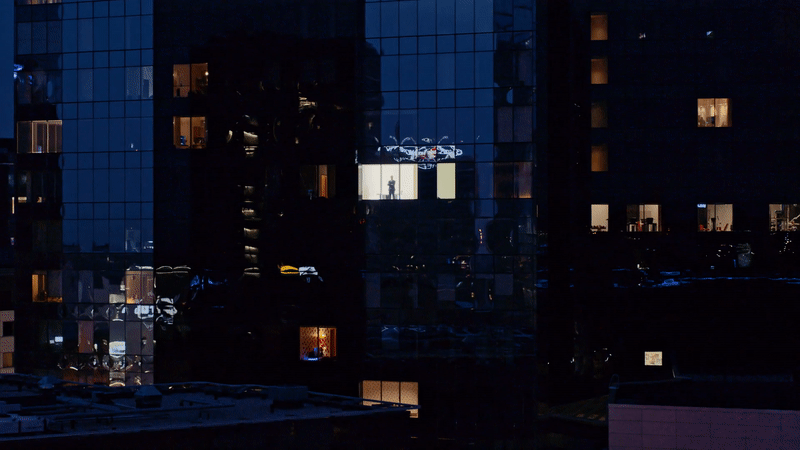 4. YouTube videos
If your brand is invested in building a strong and effective YouTube marketing funnel, stock footage will help save loads of time. Using stock video footage is likely the quickest way for you to produce more content faster, enabling you to get more views on YouTube.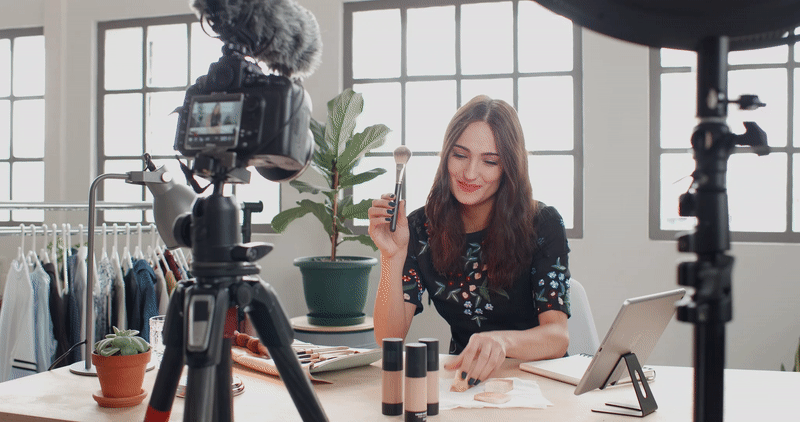 Frank Kern uses stock footage in his YouTube videos, and it's all perfectly timed. In the example below, you'll note that the video switches between a recording at his PC and stock footage as he delivers his message.
5. Intros and outros
Stock video intros and outros are easy to come by and save you from the need to produce something interesting, attractive, or sophisticated.
They usually include all the special effects you'll need, with the exception of one of two branding elements you can add (for example, a logo), to make it look authentic.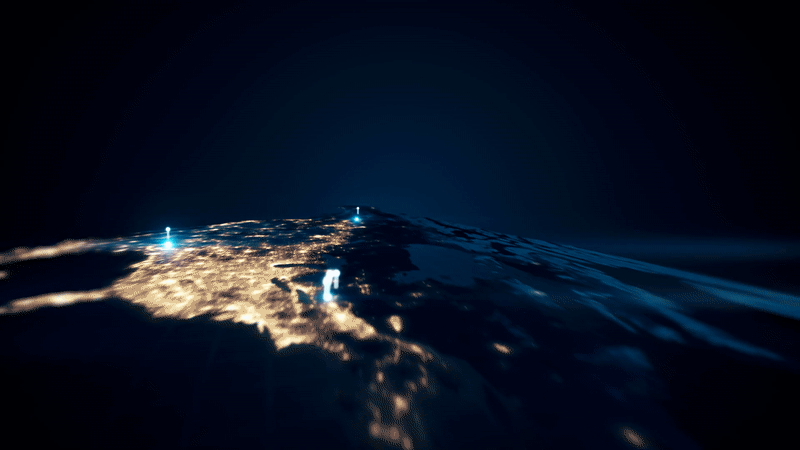 6. Establishing shots
Establishing shots help set the scene for videos. They instantly answer the viewer's question about where the story is taking place. And if your budget doesn't allow for city tours by helicopter to capture aerial shots or a drone, then stock footage is the perfect substitute. You'll be able to find footage on just about every major city, making it easier to produce your videos.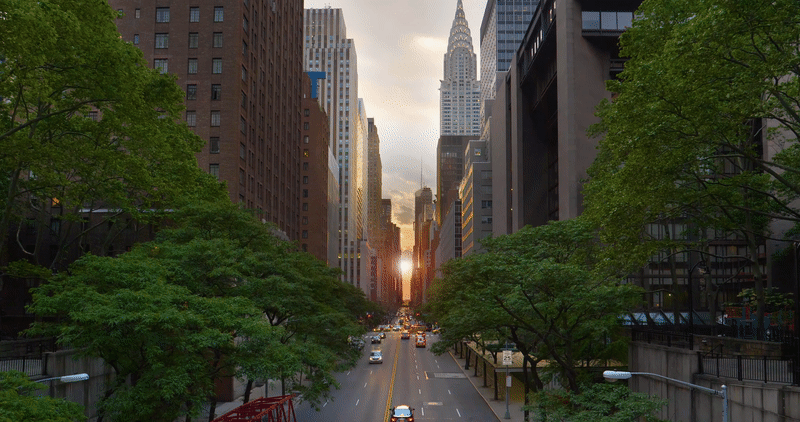 Tips for making stock video look authentic
While stock video is easy to come by, producing truly captivating and effective marketing videos requires the right footage and a little creativity.
Here are two tips to help you turn stock footage into premium, branded video content:
Search for the right content
Using the right content is essential. But finding it may be a little tricky your first time around. I recommend that you start broad and narrow down. Think in terms of moods and emotive words. Then, turn to descriptive and technical terms to find a wider variety of relevant stock.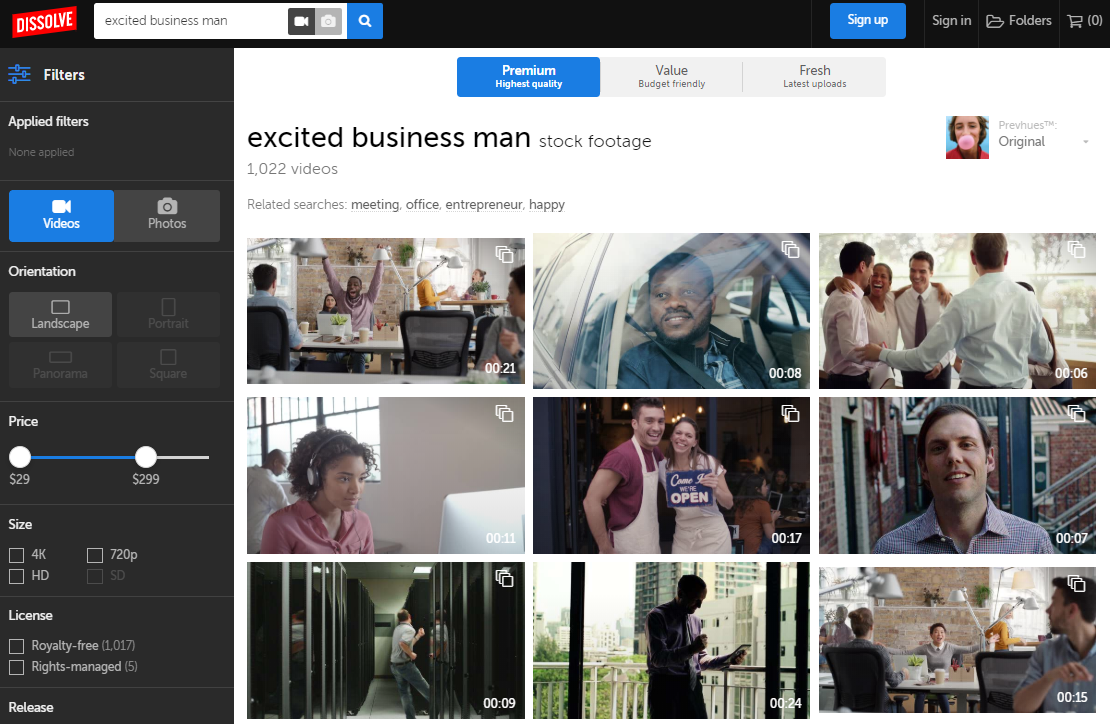 Brand your stock video
Stock video is professionally produced, but can and will look like stock video if you don't tweak it a little. One of the easiest ways to do so is by adding a filter. This instantly transforms footage, branding it as your own.
Video Editing in a Minute shows how to add a filter to your footage using Hitfilm Express.
You can also add your logo and text to make your video more authentic.
Conclusion
Stock video is a quick solution to producing more video content for your marketing funnel. Using it will help you scale production without the high costs and extended time often associated with shooting original content. It also helps brands quickly develop more video marketing content faster and position themselves as more competitive market players.
---
PJ is the founder and president of Uscreen, an all-in-one video monetization and live streaming platform that empowers video entrepreneurs and creators to monetize their content and build thriving businesses around their videos.
---
Posted by Nikoleta