Let's be honest; we all love to capture our portraits in autumn. During this time of year, the sun's angle adds dramatic lighting to the images and conveys a more romantic feeling.

Additionally, the vibrant gold shades of autumn are enhanced by the multiple oranges and reds of the season. All of these will add more detail to your portraits. However, there remains a need to make some adjustments and boost the autumnal color palette of your photo.

To help you in this regard, here is an easy guide for editing your fall photos!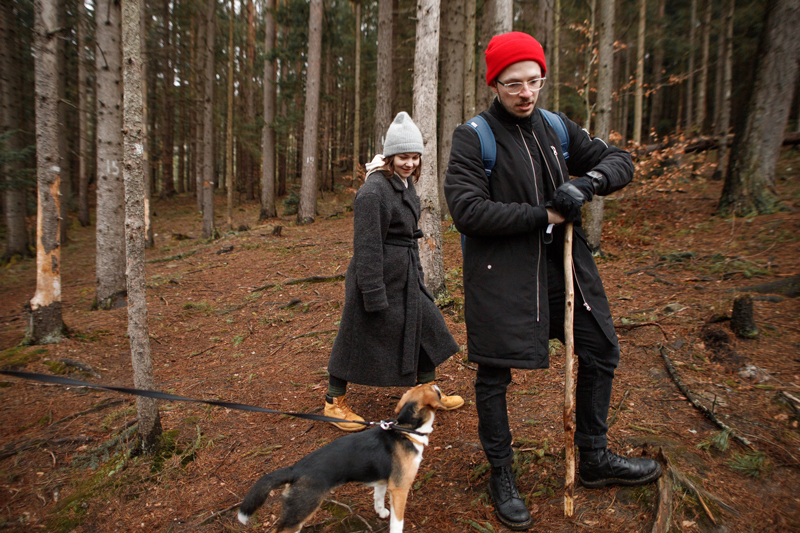 Things to Consider Before you Begin Editing

Import & Sort out Photos

Remember, you have to show your best work, not all of your work. The best thing about digital photography is that you can take multiple photos, and there will be some spectacular ones in this collection.

That is why your first step should be to select and organize those photos which you want to edit. Name and keep these separately in a new folder so that you can easily access them for editing.

Photo Editing Programs

As photo editing is key to the process of producing great quality content, there are multiple photo editing programs available, including expensive & advanced pro programs. With that being said, your camera also contains some essential editing software, and some accessible open sources are available online.

Choose any editing program that suits you and learn its basics; otherwise, your photos might look unreal.

Bonus Tip

Whether you are an amateur or professional, it is always a great idea to look at the creative photographs of other people. You can take inspiration from their work and can edit your photos accordingly.

The Dissolves Creators platform contains many free images and videos provided by creative pros ranging from graphic designers, filmmakers, photographers, and art directors. Be part of our community today!
7 Easy Steps of Editing your Autumn Photos

1. Clean-Up & Crop your Photos
The first and easiest editing step is to straighten your photos, and while shooting, your horizon should be horizontal. Besides, do not forget to spot clean your images to get rid of the gritty elements.

The spot cleaning option is available in various editing programs with names like "spot healing" and "clone stamping." Some programs automatically highlight the location of spots that need cleaning, so keep on doing this until you get a spot-free image.

2. Adjustment of Contrast & Exposure
The range of dark to light tones is known as a contrast. Adjusting the contrast within your photography is crucial. When contrast is shallow, a flat image is produced where all elements look a bit similar, and none stand out. In different high contrast, all tones either look very light or very high regardless of their color.

Therefore, you should prefer a middle difference where all elements will be well balanced. If you like extra low or extra high contrast, then you can make adjustments for achieving that.

Exposure changes the look of your photos to a great extent. In simple words, it is the process of making your photos as dark or as bright as you desire. Adjust it until you get the correct exposure; however, keep in mind, it should be neither too dark nor too bright.

3. Adjust White Balance
White balance is entirely different from the exposure as it is related to the color levels. There is a preset program available in most editing software, including daylight, flash, or cloudy.

Moreover, you can also use the tint and temperature slider to fine-tune the overall lighting cast on a photo. Adjusting white balance is most useful for those photos which look unnatural or unpleasant. Keep in mind that there will be minimal white balance adjustment in JPG files since they capture far less digital data.

4. Adjustment of Sharpness
After white balance adjustment, now is the time to adjust the other features like color vibrancy and saturation.

There are multiple sharpening tools available that give a clean and crispy look to an image. The amount of sharpness ranges from 0 to 100 so, begin from 50 percent and level down or up until you get the desired amount of sharpness.

Also, there are some additional sharpening features like "structure" or "clarity" tools. These give a punchier look to the overall image since these enhance the edges of objects in the photo. Note that you need to be entirely focused while adjusting the sharpness of your picture.

Any negligence during this step can spoil your photo by creating an unnatural halo effect.

5. Adjustment of Saturation & Color Vibrancy
After that, you can further refine the color of your images by using vibrance and saturation controls. There is a slight difference between both of these. When you increase the saturation, all colors start to look more intense throughout the frame.

Furthermore, increasing vibrancy maintains the color intensity of brighter colors and enhances the color intensity of neutral colors.

6. Add More Leaves
As you are editing your fall photos so you can further add traditional autumnal elements in your scene to give your portrait a dream-like look. Paste autumn leaves on the image, rotate or shift it and merge layers for a pleasant look.

7. Add Final Touches and Share
After completing the editing process, take a short break, then come back and examine with complete focus. If the shot looks elevated and more beautifully presented than the raw photo, save it!

But if you are not happy with the final look, there will be a need to make additional editing adjustments. For instance, try adding various filters to change your photo's overall look until you are satisfied.

As well, for sharing photos on other platforms, firstly convert them into JPGs as large files are often significant. Your image is entirely ready for sharing via text, social media, or email and even for printing.

Start sharing your fall-inspired photos by signing up for Dissolve Creators today for free here!
Conclusion

Editing your photos is always fun as it makes them appear more beautiful and mesmerizing. When you take advantage of the beautiful scenery of the autumn season, then the editing process does not feel too overwhelming.

But still, you need to know about some photo editing tips for creating an artistic vision. For that, here I have compiled an easy guide for editing your fall photos. Also, learn about the Best Free Photo Editor for Windows from 2021 on our latest blog post.

I hope you will enjoy this read!



---
Posted by Dissolve Creators